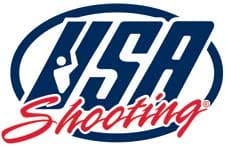 COLORADO SPRINGS, Colorado – -(Ammoland.com)- Three-time Olympic medalist Matt Emmons proved Wednesday that he's more than ready for another Olympic challenge after winning his 15th career World Cup gold medal in record fashion during the Three-Position Rifle event of the International Shooting Sport Federation (ISSF) World Cup in Munich, Germany.
It concluded another great World Cup week for the 35-year-old as he earned a bronze medal in Prone on Monday. He now has 44 career World Cup medals on his resume.
With no current plans to compete in the final World Cup stage set for Baku, Azerbaijan next month, this likely served as Emmons' final Olympic tune-up match. He'll enter Rio having earned two World Cup golds and a silver in Three-Position in this season's three World Cups to date. He will not shoot Prone in Rio having finished second at Olympic Trials to David Higgins (San Clemente, California).
Emmons (Browns Mills, New Jersey) qualified first with a score of 1184 and excelled in the Finals shooting a world-record score of 464.1 that included a perfect 10.9 on his second-to-last standing shot, to eventually win by a robust 4.1 points over Milenko Sebic of Serbia.
"Today was kind of a crazy day. I worked really smart in the qualifications, and I was super happy with my 1184 score. During the Final, the kneeling part was fine, I worked hard and I was really happy with what my position was doing. Prone was normal. And then the standing did not feel that great, but I was taking really good shots, some deep 10s." Emmons said, commenting on his match.
Emmons has been on an exceptional run the past two years and enters Rio likely shooting the best he's ever shot having earned four golds, three silvers and two bronze medals in World Cup action since 2015.
"I have been shooting a lot lately. Traveling a lot, competing… After today, I can take a break for a week or two. I will relax at home, and then I will get back into it, with 6 or 7 weeks to go to the Olympics," he added, talking about his preparation for the Games.

"Comparing my previous Olympics with Rio 2016? I am older and wiser. I definitely don't have any monkeys on my back anymore, I got rid of that in London already. Now I am enjoying what I am doing. Things are really coming together the way that I wanted."
In other action Wednesday, Lydia Paterson (Kansas City, Kansas) finished 31st in Air Pistol with a score of 380. Courtney Anthony (Lexington, Nebraska) was 71st with a score of 373 and Olympian Enkelejda Shehaj (Naples, Florida) was 83rd with a score of 369.
Also notable at World Cup Munich is the performance of Rio-bound rifle woman Virginia Thrasher (Springfield, Virginia), who, in just her third career World Cup, made both event finals finishing fourth in Three-Position and seventh in Air. As a freshman at West Virginia, Thrasher won both individual NCAA titles in March in leading the Mountaineers to their fourth straight NCAA team title and earned her Olympic nomination in May.
The next ISSF World Cup begins June 3 with a shotgun only event in San Marino, Italy, in what will be the final pre-Olympic tune-up for a majority of the USA Shooting Team athletes.
*Photo and editorial assistance provided by the ISSF in this release.
ELEY is a Proud Sponsor of the USA Shooting Rifle and Pistol Teams: ELEY Limited, manufacturer of the world's most consistently accurate rimfire ammunition, has been the Official Sponsor and Official Supplier of .22 rimfire ammunition of the USA Shooting rifle and pistol teams since 2000. For more information on ELEY and their products, please visit eley.co.uk.
About USA Shooting:
USA Shooting, a 501c3 non-profit corporation, was chartered by the United States Olympic Committee as the National Governing Body for the sport of shooting in April 1995. USA Shooting's mission is to prepare American athletes to win Olympic medals, promote the shooting sports throughout the U.S. and govern the conduct of international shooting in the country. Check us out on the web at usashooting.org and on Twitter at twitter.com/USAShooting.