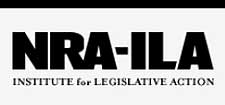 Washington, DC – -(Ammoland.com)- Charity firearm raffles are a common occurrence throughout much of America—and for good reason.
Law-abiding gun owners, or prospective gun owners, get a shot a winning a firearm that might otherwise be outside their budget, and they can do so knowing that even if they lose, the proceeds will go to a good cause.
But even the intersection of Second Amendment rights and the charitable American spirit was too much for one anti-gun activist in New Mexico.
In order to help raise funds for charity, the United Way of Otero County New Mexico decided to have a "calendar raffle" with prizes including many popular firearms and a gun safe.  The raffle stood to raise thousands for the charities that United Way supports, but the inclusion of firearms in the raffle drew the ire of Miranda Viscoli.
Ms. Viscoli apparently discovered the raffle due to her position on the board of United Way of Santa Fe, and immediately set to work to disrupt or terminate the raffle.
While it might seem strange for the board member of one United Way chapter to interfere with the fundraising activities of another chapter, Ms. Viscoli also happens to be the Co-president of New Mexicans to Prevent Gun Violence.
After discovering the Otero chapter's firearm raffle, she reached out to United Way Worldwide in an attempt to stop the raffle, which responded by sending what amounts to a "cease and desist" letter to the Otero chapter with threats to revoke their United Way affiliation if the chapter did not terminate the raffle and remove any mention of it from their webpage.
But, even this was not enough for Ms. Viscoli; she also contacted the ATF and encouraged the agency to investigate the Otero chapter's firearm raffle. It's unclear what Ms. Viscoli told the ATF, but an ATF investigator contacted the Otero chapter and questioned those involved in the raffle and the licensed firearms dealer who was facilitating the raffle.
Miranda Viscoli happily tweeted about her success at stopping an important fundraising event. Please let her know who you feel on Twitter. ~ AmmoLand
Let's all thank United Way for stopping a firearms raffle. https://t.co/l01vd5FRqP @jmcporter @SUPGVNetwork @EndNRA @CAPgunsandcrime

— NMPGV (@NMPGVnow) August 6, 2016
The ATF investigator quickly realized that the firearm raffle was complying with all laws, but this episode provides an example of the extent anti-gun extremists will go to in order to attack any activity involving firearms.
For Ms. Viscoli, jeopardizing funding for charity and wasting law enforcement resources were no hurdles to pursuing her own personal anti-gun vendetta.
About:
Established in 1975, the Institute for Legislative Action (ILA) is the "lobbying" arm of the National Rifle Association of America. ILA is responsible for preserving the right of all law-abiding individuals in the legislative, political, and legal arenas, to purchase, possess and use firearms for legitimate purposes as guaranteed by the Second Amendment to the U.S. Constitution. Visit: www.nra.org