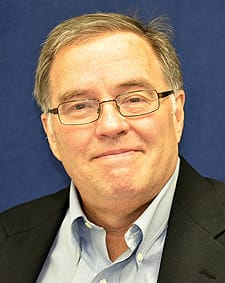 USA -(Ammoland.com)- The NRA is not spending money to help Trump; they are spending to defend the 2nd Amendment. The title made you look..right?
But let's be frank, if Hillary Clinton puts in place the policies and programs she voiced during her campaign, private gun ownership will die with our generation.
Through her speeches and comments at fundraisers, we know exactly where Hillary stands on gun control. We know exactly what these policies will do and how they will affect the long-term availability and ownership of firearms.
Overturning Heller and McDonald removes your right to own a gun for personal defense.
The removal of the PLCAA will mean firearm's dealers and manufacturers will be held responsible for what criminals do with a stolen gun. It will mean that if someone steals your gun, YOU are now responsible for any harm done with the stolen firearm. What special interest is she paying off with the repeal of the PLCAA? She is paying Trial Lawyers, the blood sucking scum who will take your house away because a criminal stole your gun and did something bad. What's that you say, you had the gun secured? Won't matter to the lawyers, they only care about money.
Protection of Lawful Commerce in Arms Act
The Protection of Lawful Commerce in Arms Act (PLCAA) protects firearms manufacturers and dealers from being held liable when crimes have been committed with their products.
Consider if Hillary gets her way and the US has the same laws for guns as England or France. The fact is these countries both have a ban on semi-automatic firearms and a requirement for a permit to own a gun. In essence, only hunting and approved shooting clubs possess guns there. In reality, there is a total ban on gun ownership. Combine this with a mandatory gun buyback (Confiscation) and the 2nd Amendment exists in name only. In these countries, you don't have a right to own a gun.
As for a ban on "Assault Weapons," you know those black guns that look so scary. Well, that is no longer how they are defined. The new ban will be called an "Assault Gun Ban" but will include every semi-automatic firearm there is.
So for the past year plus, Hillary has reminded us the NRA is her primary enemy and that she will destroy the NRA. But what do we hear now????  Well, crickets mostly. The topic of guns is off her schedule. On Fox News with a Chris Wallace interview, she took a position on gun control that … well… was to the RIGHT OF THE NRA. She abandoned all of the issues she had been focused on.
She said "I'm not looking to repeal the Second Amendment; I'm not looking to take people's guns away. But I am looking for more support for the reasonable efforts that need to be undertaken to keep guns out of the wrong hands."
So no bans, no registration, no limits on "Assault Weapons". Nothing else at all. My liberal friends point to this interview as proof that she will not take or ban a single gun. I think she just said what she thought people wanted to hear and lied [AGAIN] about her position. One telling point when Wallace asked her if the 2nd Amendment guaranteed a right to own a gun Hillary refused to answer.
That one pause says she's lying, that Hillary meant what she said on CNN, and lied when she was on Fox.
So just the repeal of Heller, McDonald, and the PLCAA will end gun ownership with our generation. Everything else she has proposed will just accelerate the process. Will she follow through with her plans? Sure she will, and with those actions, our rights die.
ACTION
100,000,000 plus gun owners will vote to preserve the 2nd Amendment and our right to own a firearm. We do so not out of any irrational fears. We vote to preserve out rights because we have read and heard Hillary Clinton in her own words and know what is at stake.
So let me repeat: The election of Hillary Clinton means the right to own a firearm dies with our generation.
As a gun owner, what can you do? Right now make sure you're registered to vote then vote to preserve your 2nd Amendment rights. I know Donald Trump can be an ass. So what? He is a competent ass, who will turn around the economy and preserve our 2A right.
I can excuse his gaffs for the 3+ million jobs he will create and the preservation of our second amendment rights.
About Don McDougall:
Don McDougall is an NRA instructor and member of the Los Padres "Friends of the NRA" committee. If he's not at the range you will find him setting the record straight with on gun issues and gun safety on AmmoLand Shooting Sports News.