Ruger SR1911 Stainless Steel Target Model Pistol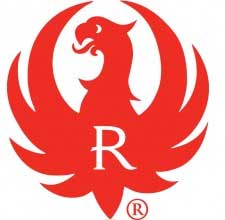 USA – -(Ammoland.com)-Sturm, Ruger & Company, Inc. (NYSE: RGR) is proud to introduce a new Target Model of the popular SR1911.
The full-sized, stainless steel Target Model features a Bomar-style, fully adjustable rear sight and an extended, ambidextrous manual safety.
This new SR1911 in satin-finished stainless steel also features blackened controls with G-10 textured grips.
All Ruger® SR1911 pistols are 100% American made, precision machined and come standard with many custom features. Ruger's classic series-70 slide features a lowered and flared ejection port, titanium firing pin and a precision barrel and bushing that are match-machined from the same piece of bar stock. Ruger SR1911 pistols are also equipped with an integral plunger tube, beaver-tail grip safety, oversized magazine release, skeletonized hammer and skeletonized aluminum trigger.
Ruger Sr1911 Stainless Steel Pistol
The new Ruger SR1911 Target Model features a 5" stainless steel barrel and weighs 39 oz. with an empty magazine. It ships with one 8-round and one 7-round stainless steel magazine, a bushing wrench and a cable locking device. The combination of features offered by the new SR1911 Target Model results in fast, accurate shooting and legendary rugged reliability that is the hallmark of Ruger firearms.
For more information on the Ruger SR1911 Target Model or to learn more about the extensive line of award-winning Ruger firearms, visit Ruger.com or Facebook.com/Ruger. To find accessories for the SR1911 Target Model and other Ruger firearms, visit ShopRuger.com or your local independent retailer of Ruger firearms.
You can shop for Ruger SR1911 Pistols online at Brownells. ~ AmmoLand
About Sturm, Ruger & Co., Inc.
Sturm, Ruger & Co., Inc. is one of the nation's leading manufacturers of rugged, reliable firearms for the commercial sporting market. The only full-line manufacturer of American-made firearms, Ruger offers consumers over 400 variations of more than 30 product lines. For more than 60 years, Ruger has been a model of corporate and community responsibility. Our motto, "Arms Makers for Responsible Citizens®," echoes the importance of these principles as we work hard to deliver quality and innovative firearms.
Sturm, Ruger & Co., Inc. Arms Makers for Responsible Citizens
Ruger Sr1911 Stainless Steel Pistol by AmmoLand Shooting Sports News on Scribd