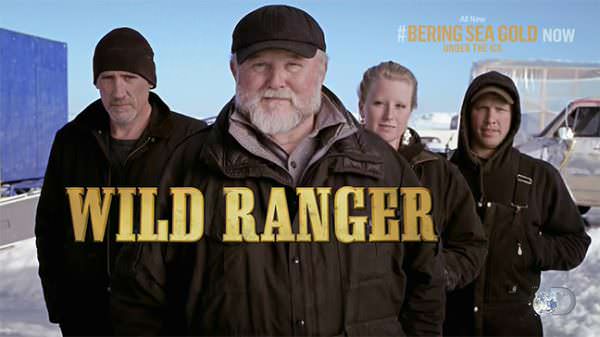 Crosslake, Minn. -(Ammoland.com)- The allure of treasure hunting remains as strong and zealous as the day The Great Belzoni unearthed the colossal bust of Ramesses II in the early 19th century, or when explorer Mel Fisher chanced upon a now-legendary $450 million cache aboard a Spanish wreck in 1985.
The modern day "gold rush" is indeed alive and well, as men such as Captain Vernon Adkinson of Discovery Channel's Bering Sea Gold reality show mine the sea floor for copious deposits of placer gold.
One of the richest marine gold reserves in the world, the Bering Sea near Nome Alaska has produced over 112 metric tons of the precious metal.
And now, thanks to technology borrowed from the sportfishing industry, Adkinson and his Wild Ranger Gold Company are mining the valuable mineral more efficiently than ever.
In his attempts to revolutionize underwater mining, Adkinson has spent over a million dollars on the best high-tech equipment, recently employing a $250,000 bottom crawler.
This past season, Adkinson also added eight Aqua-Vu high definition underwater viewing systems to his treasure-hunting plan.
"The Aqua-Vu HD cam allows us to see what the diver sees," says the sea captain and progressive prospector. "We can see what the bottom looks like, what material the diver is working in. If we don't find gold or don't see the right type of bottom, we move."
Adkinson notes that the Aqua-Vu aids communication with the diver, as well, which adds an extra layer of safety.
Mining gold from the Bering Sea, says Adkinson, requires an array of equipment, as well as knowledge of where to look for the richest deposits. "We look for areas where sand meets cobble," observes Adkinson. "Old stream and river beds or other low points are areas where gold eventually settles.
"The gold we're looking for is very fine in consistency. We call it flour gold, while some of the bigger pieces are like corn flakes. Due to constant underwater currents, there's a lot of gold wafting back and forth down there. The camera helps us identify some of these high percentage areas."
Below the surface, a mining-diver operates a powerful vacuum, capable of siphoning large rocks from the bottom. Attached to the diver are four cables.
One provides oxygen and another delivers hot water, while a light and the Aqua-Vu underwater camera (which has its own separate infrared light) connect to either side of the diver's mask.
Above, stationed in a mobile mining shelter atop 2 to 6 feet of Bering Sea ice, Adkinson and his team observe what's happening underwater on a large screen TV connected to the HD fish camera. "The Aqua-Vu video helps us cover underwater real estate more efficiently. We can see where we've already been. It also gives the next diver a glimpse of the underwater conditions. The communication factor is a big plus, too. From above, we might see things the diver misses and can guide him in the right direction."
"The high def underwater picture is amazingly sharp, clear and quite colorful," Adkinson observes. "It's going to help us identify and collect more gold, no doubt."
The original underwater viewing system, Aqua-Vu recently released the first-of-its-kind high definition fishing camera.
The HD700i features 720p underwater optics with 100-feet of durable cable, a 7-inch daylight viewable LCD and integrated rechargeable 12-volt power source.
The Aqua-Vu Multi-Vu HD used by Adkinson on TV's Bering Sea Gold features an HD underwater camera and an adaptor for connection to a HDMI enabled TV or other monitor.
To follow Adkinson and all the underwater gold rush action, tune in to Discovery Channel's Bering Sea Gold. Or click the links below.
"It's definitely exciting for the crew to watch and anticipate the gold," says Adkinson. "Sort of like taking a peek inside an underwater treasure chest."
About Aqua-Vu:
The Original Underwater Viewing System, Aqua-Vu is manufactured by Outdoors Insight, Inc., and has led the underwater camera category in design, innovation and quality since 1997. They were also the first with on-screen displays of water temp, depth and camera direction, LCD monitor, IR and LED light systems, DVRs and now Digital Zoom. The Central Minnesota based company builds other popular outdoors products as well, such as the iBall Trailer Hitch Camera (iballhitchcam.com) and Odor Check Moisture and Odor Control System (odorcheck.com).
For more information on Aqua-Vu, visit www.aquavu.com.