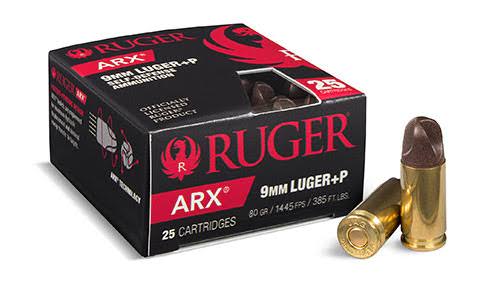 SAVANNAH, GA –-(Ammoland.com)- PolyCase Ammunition recognizes Davidson's Inc. as the 2016 Distributor of the Year for its Ruger ARX Self-Defense Ammunition line. One of the largest and most progressive firearms wholesalers in America, Davidson's provided exceptional dealer service and sales growth of PolyCase's Ruger Ammunition brand over the course of the year.
"Davidson's demonstrated a strong commitment to out Ruger Ammunition brand in 2016," said Ric Brown, Senior Vice-President of Operations. "The loyalty and first-rate service they provide their dealers and their support of PolyCase products has earned them this coveted recognition," Brown went on to say.
Since 1932, Davidson's has built a reputation as a premium wholesale distributor and is currently one of the largest wholesalers in the shooting sports industry. With a product portfolio of the industry's premier firearms and accessory brands, Ruger ARX Self-Defense ammunition by PolyCase has sold alongside more than a hundred thousand Ruger pistol exclusives.
For more information on Davidson's, visit: http://www.davidsonsinc.com/.
Ruger Ammunition is manufactured in the USA by PolyCase under license from Sturm, Ruger and Co. Inc.
About PolyCase Ammunition
Founded in 2012, PolyCase Ammunition designs and manufacturers small arms ammunition and projectiles using the world's most advanced composite materials and manufacturing methods. Serving domestic and international lines of business, PolyCase is available through fine shooting sports retailers everywhere. Proudly made in the USA, Inceptor, Ruger and Umarex brand ammunition are designed for superior lethality, consistency and performance. Find more at www.polycaseammo.com or follow PolyCase on Facebook, Instagram, Twitter and YouTube.