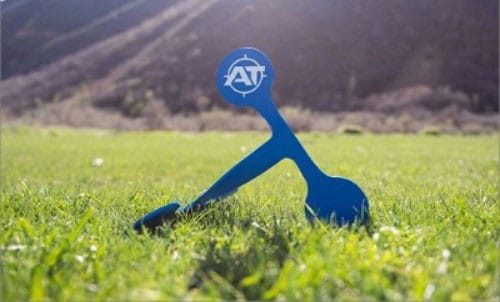 PROVO, Utah -(Ammoland.com)- Action Target INC., the leading manufacturer of modern shooting ranges, has announced the launch of the PT Twist Rimfire steel targets.
The unique design of the PT Twist keeps it moving in a consistent direction when hit on the target zone.
Compete with your friends and race your target to prove who's the best shot, or just improve your target acquisition skills as the target moves further away. No matter how you shoot, the PT Twist is sure to provide hours of fun.
The patent pending PT Twist Rimfire interactive target may be the most effective way to burn through your stock pile of 22lr.
Made from 3/16 inch A514B steel, it combines rugged impact resistance with supreme reactivity on the range.
Uniquely formed from a single piece of steel, there are no welds or bolts to break or ricochet providing a safe and long lasting target. Unlike other similar targets, the PT Twist Rimfire is made from one piece of steel and has no welds or bolts.
This provides a safer, longer lasting target than the competition.
"Using the PT Twist shooters can develop their accuracy and acquisition skills as each shot walks the target further away. With two PT Twists side by side, shooters can challenge one another in an engaging duel that will quickly determine the best shot." said Chris Hess, Product Marketing Manager.
About Action Target, Inc.:
Action Target Inc. is a privately owned business headquartered in Provo, Utah. As a world leader in modern shooting range technology with more than 4,000 products and 40 patents for the systems it designs and manufacturers, Action Target has installed thousands of shooting ranges across the United States and in 25 other countries around the world. Action Target also designs systems and conducts firearms training for law enforcement and various military divisions.
For more information on Action Target, visit their website. To learn more about Action Target products or to purchase items online, click here.