By Major Van Harl
The Major adds the Henry Big Boy All Weather Rifle in 357 Magnum to his tool box.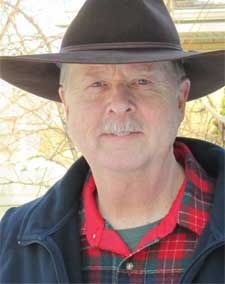 Wisconsin –-(Ammoland.com)- It would appear that Joseph Jakubowski was not happy with his world and wanted it to change.
His problem is he tried to change things allegedly by stealing rifles, handguns and even a fully automatic rifle from a south central Wisconsin gun shop. He then compounded his problems by mailing a 160 page manifesto to the President of the United States. Oh, and he had to video himself mailing the package to Mr. Trump. The concept of a domestic terrorist comes to mind.
In Wisconsin the Jakubowski story was on all the local TV stations and because he involved the White House the national and international press had the story.
We have a farm in western hills of Wisconsin. A couple of weeks ago I was out there shooting the new Henry lever action 410 shotgun and the news coverage of Jakubowski was on the radio the entire time we were at the farm. I mentioned to the Colonel that is was a little creepy. Jakubowski could very easily head west and be hiding out in the hills around my farm.
As we drove home there were electronic billboards on the interstate with warning messages for the public to be aware of Jakubowski and that he was armed and on the loose, but nobody knew where.
On 14 Apr 2017 on the news I heard that Jakubowski was captured and no shots had been fired, but I did not know where they found him. So I went to my computer and discovered he was found sleeping under a blue tarp on a farm about 33 miles from my farm, both farms are in the same county.
Ten minutes after I read about Jakubowski being illegally armed and that close to my property, I got an e-mail that said my new Henry Big Boy All Weather 357 mag lever action rifle had just arrived at the Shooters Sports Center in Racine, Wisconsin (www.shootersonline.com). The little gray cells started to go into overdrive and I made the decision that the All Weather Henry was my new field rifle.
Henry Big Boy All Weather 357 Mag Lever Action Rifle
I carry a stainless 357 mag revolver when I am at my farm. I work hard and I want a handgun that does not rust because it is riding on my hip as I am sweating doing manual labor. So a rifle in 357 mag as a companion to the handgun makes perfect sense to me.
Henry's All Weather Big Boy has a hard chrome finish that is very resistant to moisture damage and resistant to the knocks and bangs of field use. Going on line I ordered a set of rifle racks to mount onto my ATV so I can now take my Henry with me as I travel the woods of my land. Other than during deer season I have never come upon a trespasser on my land, armed or otherwise – so far that is.
Now during deer season I have run into people armed and on my land and not happy that I want them to leave. Even the big city deer hunter who only has a rifle in his hands one week a year can become a little too emboldened when he is armed and you tell him "no."
I have made up my mind that I will put the Henry All Weather 357 mag rifle on my ATV and along with my chainsaws, ax, shovel, hammer, and pick I will consider the rifle just another tool I need to take with me into the woods.
Mr. Imperato the president of Henry Repeating Arms does not believe in the use of plastic stocks on his lever action rifles. When you first see a Henry All Weather rifle you might think the stock is black plastic. It is in fact a walnut stock with an extremely durable and scratch resistant coating on the wood.
Think of the expensive, long lasting, wear resistant sealants that are used to protect the hard wood floors of high end homes.
There is no plan to leave the rifle mounted on my Honda and parked out in the rain and snow for days on end, but I do have plans to have the All Weather Henry strapped onto my four wheeler for long days of backwoods field management.
Running into Mr. Jakubowski or anyone else of a criminal like-minded attitude without a long gun at hand is something I need to prevent. Always remember, the primary use of a handgun is to fight your way back to your long gun. If you don't have the long gun with you in the first place you may be headed to a fair fight. There is no honor in losing a fair gun fight.
The Henry All Weather Big Boy holds ten, plus one rounds of 357 mag ammo. You can get eleven, plus one if you load the rifle with 38 Special. An extra fifty round box of 357 mag ammo takes up very little room on an ATV. So if you have both a handgun and a rifle chambered in 357 mag you can resupply both firearms with less stress in a crisis. That crisis being a Jakubowski want-to-be roaming your land with a load of stolen firearms, some as in Jakubowski's case fully automatic.
Mr. Tim Sundles' Buffalo Bore ammunition is the 357 mag ammo already chambered in the handgun I carry everyday on my farm. It will be a simple matter to take some of this rather warm and fast shooting ammo and load it into my Henry All Weather 357 mag lever action rifle. The Buffalo Bore 19D/20 357 mag ammo uses a 125 JHC bullet that travels at 1700 fps in a pistol. In a rifle it generates the energy of the 30-30 Winchester cartridge.
A "Henry Delay" is the concept of delaying evil from harming you or your family. In most cases the person carrying a Henry rifle in the woods is not in law enforcement. It is not suggested you need to stop evil, by taking the law into your own hands, that is what a cell phone is for after you delay evil.
Call the law, but expect the reality that you are standing in the woods miles from the nearest Sheriff's deputy, your holding a firearm that can change your entire life in a split second. If you cannot retrograde out of the area and stay safe from evil you may have to engage that evil. The problem is you have to be prepared to withstand potential violence when you are in the bush.
You must be armed and have given serious thought to the idea you might have to use your firearm or you could perhaps come out of the woods strapped on the back of the ATV. You know, the way they bring deer out after a successful hunt.
The All Weather Henry is a Big Boy steel rifle that Henry has been making for years. There is no question about the quality of the rifle. What you are getting with the All Weather Henry rifle is the ability to be a bit rougher with your firearm in the field, have that lever gun take the punishment and keep functioning as the expertly manufactured tool Henry made for you.
Man is a pretty weak creature without his tools. We do however have the ability to develop sophisticated ones. I would suggest the All Weather Henry Big Boy lever action rifle is sophisticated enough to keep you alive in a back woods crisis or your home in the city at 3:00 am. You just have to make the decision to own the tools that will keep you safe and afford you that edge that allows you to prevail in a crisis. Even more importantly you have to make the decision to take the tools with you when you go out into the world.
You will not get to pick the time and place you have to engage with your Henry to save your life, evil gets to pick that. Your requirement is to have the skill to successfully engage and the ability to make the split second decision to delay evil.
I believe a quality Henry rifle in your hands will make the difference in surviving the day.
Major Van Harl USAF Ret. / [email protected]
About Major Van Harl USAF Ret.:Major Van E. Harl USAF Ret., a career Police Officer in the U.S. Air Force was born in Burlington, Iowa, USA, in 1955. He was the Deputy Chief of police at two Air Force Bases and the Commander of Law Enforcement Operations at another. He is a graduate of the U.S. Army Infantry School.  A retired Colorado Ranger and currently is an Auxiliary Police Officer with the Cudahy PD in Milwaukee County, WI.  His efforts now are directed at church campus safely and security training.  He believes "evil hates organization."  [email protected]