RayTrade now provides sales, marketing and distribution for A*B Arms firearms parts and accessories in Australia and the UK.
Glen Rock, Pa. – -(Ammoland.com)-American Built Arms Company (A*B Arms), a veteran-owned, Type 07/ NFA FFL manufacturer of firearms and firearms parts and accessories to the law enforcement, military and civilian market, has expanded their relationship with RayTrade LTD of Australia by working with RayTrade UK for marketing, distribution and sales in the United Kingdom.
"We are truly excited about working with the folks at RayTrade. They provide A*B Arms with an international reach in both Australia and now the United Kingdom," said Jason Combs, President and Founder of American Built Arms Company.

"RayTrade gives us a footprint in two outstanding countries that appreciate "Made in the USA" sporting and firearms products."

"American Built Arms Company allows us to expand our ever growing list of high-quality, American-made firearms parts and accessories. We see the MOD*X Modular Rifle System designed for the Remington Model 700 and 783 short action to be an excellent upgrade accessory for our clients who currently own a Remington Model 700 and 783 rifle," said Brad Johnson, RayTrade General Manager.
For more information on American Built Arms Company and their products or programs for manufacturers, distributors and dealers visit, www.abarms.com. Follow A*B Arms on Facebook, InstaGram and Pinterest.
About American Built Arms Company:
Headquartered in Glen Rock, Pennsylvania, in an area with a long tradition of manufacturing excellence and craftsmanship, American Built Arms Company (A*B Arms) was founded on the principles of Honor, Service and Integrity. A*B Arms is a Veteran-owned, Type 07 FFL, privately held manufacturing company providing the defense industry, security and law enforcement, sporting goods and firearms owners with American-made, quality firearms products and accessories. www.abarms.com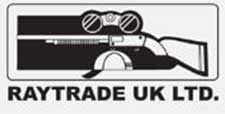 About RayTrade LTD and RayTrade UK:
A family owned business for over 30 years, Raytrade Pty Ltd prides itself on supplying the Australian market with only the highest quality Firearms and accessories. Representing some of America's finest brands, Raytrade is dedicated to working with all their international partners in the promotion and distribution of their products across Australia. Having recently expanded into the United Kingdom with Raytrade U.K., they are committed to providing the same dedication to quality and service that has seen Raytrade become the leading firearms wholesaler it is today. www.raytrade.com.au – www.raytradeuk.co.uk