By Dean Weingarten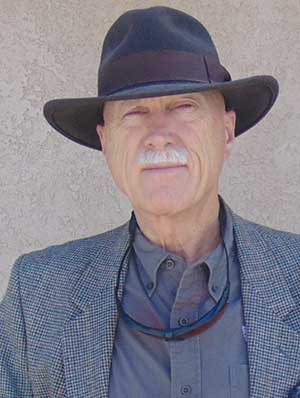 Arizona -(Ammoland.com)- Vista Outdoors is one of the major players in ammunition production in the United States and the world. It owns CCI and Federal.
With the decrease in demand for ammunition and for sporting goods, its stock price has dropped. A year ago it was over $50 per share. This spring it fell below $20 for a brief period.
Most of the drop is likely due to a decreased demand for ammunition. Vista has a strategy to increase ammunition sales, or at least to keep market share and increase profits.
Independent retailers and e-commerce will play a key role in helping Vista Outdoor regain momentum as it faces sluggish markets for ammunition and the products it sells for shooting, camping and other recreation.

That approach was unveiled Thursday in a conference call for stock market analysts after Vista Outdoor reported a dramatic drop in net income for April, May and June.

Net income was $16.6 million for the three months ending July 2, compared with $29.1 million for the same time last year at the company that employs about 1,375 people in its Lewiston ammunition operations, which have been shrinking through attrition.

Vista Outdoor's per-share stock price was $21.86 after the close of the market Thursday.Data indicate "consumers are buying, but just not to the extent they normally would this time of year," said Interim Chairman and CEO Michael Callahan.
What does this mean to the consumer? Will Vista enter the direct Internet to sales market that now includes many distributors such as AmmoMen, Outdoor Limited, Lucky Gunner, Target Sports, and many others? The plan is for the brands, such as Federal and CCI to have their own websites. It is unclear if CCI and Federal will offer the same prices to individuals as to wholesalers and gun shops.
With the Internet, direct to consumer sales from the factory becomes possible. Is the interest of Federal or CCI served with a bypass of traditional wholesalers, distributors, and local gun shops?  Vista Outdoors would like both old and new methods to prosper.
The Internet is changing commerce in new and radical ways.  No doubt the local gun store will continue. It offers convenience, expertise, and a hands-on direct inspection of merchandise.
In July, the new CEO of Vista Outdoors said this. From 4-traders.com:
"The market, as you know, is really evolving right now," Callahan said. "I'm not sure I'd call it an apocalypse, but certainly the retail market is in a turmoil. What we're seeing and what a lot of companies have to do is adapt now to how consumers want to shop and where they want to shop."
A box of a well known brand of ammunition is expected to be the same if you buy it at the local gun store or in a case delivered to your doorstep.
May both means thrive in the future. The owners of industrial concerns retain only a small portion of increased productivity. Historically, most of the increase has gone to workers and consumers. It is why the standard of living has soared in the last two centuries.
©2017 by Dean Weingarten: Permission to share is granted when this notice is included.
About Dean Weingarten:
Dean Weingarten has been a peace officer, a military officer, was on the University of Wisconsin Pistol Team for four years, and was first certified to teach firearms safety in 1973. He taught the Arizona concealed carry course for fifteen years until the goal of constitutional carry was attained. He has degrees in meteorology and mining engineering, and recently retired from the Department of Defense after a 30 year career in Army Research, Development, Testing, and Evaluation.