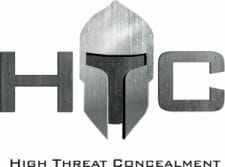 NEWPORT NEWS, Va. -(Ammoland.com)- High Threat Concealment (HTC) announced the official launch of their Canik holster lines.
The new Spektre (IWB) & Vantage (OWB) Holsters support the Canik TP9 v2, TP9 SF Elite, TP9 SF, TP9 SA/DA, and the optics-readyTP9 SFx in a variety of configurations to accommodate a wide selection of pistol-mounted lights/lasers and red dot optics
Since the first introduction of the TP9 SA to the US market, Century Arms has doubled down on the pistol's early success and favorable reviews, now offering five variants in several colors.
"In 2012, Canik started working with Century Arms, America's largest firearms importer, to bring the Canik TP series pistols to American shooters," said William Sucher, Century's Vice President.
"Working together, we have created pistols such as the TP9SF Elite which fills the need for a concealable, mid-size pistol and the TP9SFx competition pistol designed for competitors and recreational shooters alike. With more products and designs still coming, Canik is fast becoming a dominant presence in the American handgun market." said Courtesy of Century Arms.
"The Canik line of handguns offers consumers a great balance between value and a quality, feature-rich product. As a holster manufacturer, we ensure that each model receives a fitment check using the actual weapon before it passes our final QC process. This means for each model we support, we must have that pistol in our inventory. That simple requirement translates to an investment, so we must be selective when we consider which pistols we will support. Our staff has been very impressed with the TP9 series, so the decision to support the entire lineup was an easy one." said Adam Garrison, President at High Threat Concealment.
HTC holsters are manufactured using Boltaron, a high impact thermoplastic designed specifically for exposure to extreme temperature ranges and regular abuse, as is often the case in tactical applications.
The best available materials, stainless steel hardware, and design based on real world experience result in equipment that is thin, lightweight, and rugged. All HTC products are proudly made in the US.
About High Threat Concealment:
High Threat Concealment is a veteran-owned small business specializing in the development of low profile tactical gear for concealed carry, close protection and/or low-visibility operations.
From everyday concealment to professional use in high threat environments, High Threat Concealment offers scalable carry solutions to keep your critical equipment available and ready at all times.