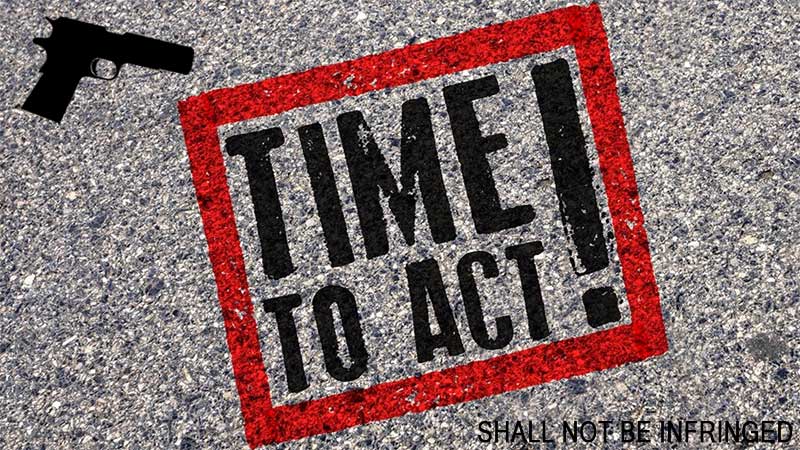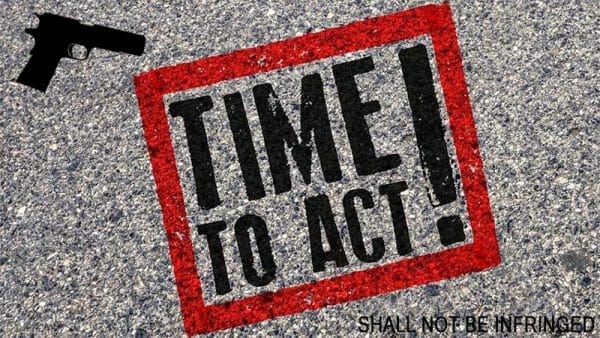 Washington, DC -(Ammoland.com)- Are House Leaders on the Verge of Adopting Anti-Gun Agenda?
Dear Friend: I need you to take action right away.
Here's the treachery that is occurring on Capitol Hill. Republicans are showing, once again, that they are the "stupid party" — now that their leadership is pushing gun control as part of the government funding bill.
Capitol Hill sources — and media outlets — are saying that the House leadership wants to include the anti-gun Fix NICS language in the omnibus. But in doing so, they would be breaking their promise to gun owners.
A vote to pass Fix NICS is a vote to kill Concealed Carry Reciprocity
Last year, the House of Representatives passed the GOA-backed H.R. 1181, which would create due process protections for veterans.
But, if the Fix NICS/Take the Guns First language is slammed through on the omnibus, there is NO chance that H.R. 1181 will see the president's desk.
Similarly, when the House passed Fix NICS late last year, it coupled it in a combo-bill which also contained concealed carry reciprocity, our highest pro-active legislative priority.
And the leadership promised at the time that it would not consider a Fix NICS provision without reciprocity.
However, if this anti-gun provision is slammed through on the omnibus, reciprocity will be dead for the year.
The reason is that all the impetus to "just do something" and pass some kind of gun legislation will be gone — because of the passage of the anti-gun Fix NICS provision!
Take Action: Call your Representative and the NRA
1) Please call your Representative — at 202-224-3121 — and urge the exclusion of Fix NICS from the omnibus bill. If gun control is included, then urge a vote against the "rule," which allows the anti-gun omnibus spending bill to even come up for consideration.
The "rule" is sometimes the best way to kill a bill because Democrats almost routinely vote against the rule. Then, coupled with pro-gun Republicans who oppose Fix NICS, it's possible to get a coalition that will sink the bill.
Gun owners should tell Republican Reps. that a vote to pass Fix NICS is a vote to kill reciprocity.
Anti-gun Democrats can simply be told the omnibus spends too much money, so please vote against the "rule."
2) And if you are an NRA member, please call the NRA at:
* NRA-ILA: 800-392-8683
* Main NRA Number: 800-672-3888
* Millie Hallow (Managing Director of Executive Operations, and assistant to Wayne LaPierre): 703-267-1077
The NRA has been supportive of the Fix NICS legislation, ever since Sen. John Cornyn introduced it in November.
But as an NRA member — and I am one myself — we can politely urge them to urge that Fix NICS be removed from the bill OR to oppose the "rule" if the anti-gun language is included. Further, encourage them to support the inclusion of reciprocity into the omnibus.
Again, if you need a refresher on the problems with the Fix NICS bill, you can read the article we've posted here.
You may have seen that one gun manufacturer backpedaled from their support of Fix NICS within three days, after an outpouring of comments from customers.
This is a reminder that pro-gun supporters can make a huge difference when they let their voices be heard!
Remember, the anti-gun Fix NICS bill has been cosponsored by Dianne Feinstein (D-CA), Chuck Schumer (D-NY) and Elizabeth Warren (D-MA) in the Senate.
We need to apply the full-court press to defeat this gun control provision.
Thanks so much for your help.
Sincerely,
Tim Macy
Chairman
P.S. Please make the two phone calls suggested above. We need to pull out the stops to stop gun control and put concealed carry reciprocity back on the agenda.
---
About Gun Owners of America (GOA)
Gun Owners of America (GOA) is a non-profit lobbying organization formed in 1975 to preserve and defend the Second Amendment rights of gun owners. GOA sees firearms ownership as a freedom issue. `The only no compromise gun lobby in Washington' – Ron Paul.
Visit: www.gunowners.org to Join.