Saturday, September 15, 2018 from 10 a.m.–2 p.m.
Eccles Wildlife Education Center, 1157 S. Waterfowl Way, UT 84025
Utah – -(AmmoLand.com)- Waterfowl hunting season is right around the corner and we want to help you prepare. We're teaming up with Kyle Green of Utah State Ducks Unlimited to host a free duck and goose calling seminar on September 15 , 2018, at the new Eccles Wildlife Education Center at Farmington Bay.
In addition to learning what you need to know for waterfowl season, if you're one of the first 75 people to arrive, you'll get a free duck call.
Attend this free Duck & Goose Calling Clinic and learn:
Basic techniques for calling ducks
Basic techniques for calling geese
The difference between various calls
We'll provide a variety of calls for participants to try. You should bring your own calls, too, if you have them. We'll wrap things up with a fun calling competition for those who are willing to put their newfound skills to the test.
Please note that although the clinic runs through lunchtime, food is not provided at the event. Registration is required and spots are limited, so don't forget to sign up.
---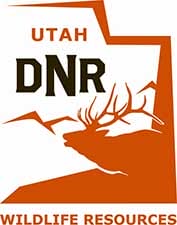 Utah Division of Wildlife Resources