U.S.A. –-(Ammoland.com)- The enormously popular Practical Rimfire Challenge Series (PRC) is here to stay as a shooting sport. Year three of the Lapua PRC Series will be held at Peacemaker National Training Center in Glengary, WV.
The PRC is designed to provide a full test of the .22 rifle, shooter, ammunition and optics out to (and in some cases well beyond) 300 yards. While most PRC stages focus on long-range positional shooting skills, shooters will encounter stages set in natural terrain, stages with movement, Olympic stages of fire, Collegiate stages of fire and/or Smallbore style stages. Shooters select either semi-auto or bolt action division's and all rifles must be chambered in 22 LR, as well as magnified optics. All legal, safe and responsible amateur and professional shooters are welcome!
The 2019 Lapua PRC Series is an affordable FIVE match series with a significant prize table, shot over the course of the shooting season and ending with a dramatic series finale in October. In 2019, PNTC is opening Sunday squads, which will help shooters find time to compete. Shooters only need to post scores in two of the first four series matches in order to be eligible to qualify for the PRC finale.
"The Lapua Practical Rimfire Challenge Series (PRC) is enormously popular with our members and shooters of all backgrounds. Pro's, amateurs, parents and kids just love it. Incredible sponsor support making these events possible is a great help. Lapua, Zeiss, Magnum Research, CMP Steel Targets and others who are coming on for 2019 have all been extremely helpful. We look forward to an incredible season and to watching Lapua's new line of SK Long Range Match Ammo perform in PRC http://www.capstonepg.com/sk-launches-new-long-range-match-22-lr-ammunition/ " – Jennifer McCulloch, PNTC VP Operations
Registration is now open. Match dates are as follows:
Series Match 1 March 23/24
Series Match 2 May 25/26
Series Match 3 June 22/23
Series Match 4 July 27/28
Series Finale October 5
For all match details, please go to https://peacemakernational.com/prc/
You can also follow the PRC on Facebook at: https://www.facebook.com/lapuapracticalrimfirechallenge/
To become a PRC series sponsor, please email [email protected] Subject Line: PRC Sponsor Request
---
About Capstone Precision Group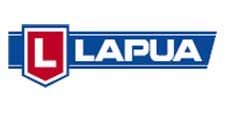 Capstone Precision Group is the manufacturer of Berger bullets and ammunition and the sole distributor for Lapua, SK, and VihtaVuori in the United States. Capstone takes great pride in the quality of products they deliver to the shooting community, quality that cannot be matched in the marketplace. As part of the Nammo Group, they value quality and precision above all else. Whether in a combat scenario, on a hunt, or at the target range, their brands have been recognized throughout the world as the go to choice for anyone who depends on the highest level of performance from their ammunition and components.
To learn more about Capstone, visit their website at http://www.capstonepg.com
About Peacemaker National Training Center
Peacemaker National Training Center is a DCJS approved facility and is also the most dynamic shooting sports complex on the east coast. PNTC's mission is to provide the responsible law abiding citizen with a world-class place to safely learn and practice the various legal disciplines of the shooting sports. PNTC typically holds more shooting competitions than any other facility which includes the NRA World Shooting Championship. PNTC holds training classes and clinics for beginning shooters to professional competitors, as well as military and law enforcement agencies. PNTC is also a proud sponsor of HAVA, the Fisher House Foundation, Wreathes Across America, and Marine Corps Scholarship Foundation (MCSF).
Peacemaker National Training Center, LLC
1624 Brannons Ford Rd
Gerrardstown, WV 25401
304-229-4867