Pennsylvania – -(AmmoLand.com)- Pook & Pook, Inc. Auctioneers and Appraisers is seeking consignments and offering 0% commission on any lot consigned to the April 13th, 2019 Firearms, Militaria & Sporting Auction, that bring in a hammer price of over $2,000
Email photographs of items you wish to sell to [email protected] or call (610) 269-4040 to speak with an appraiser.
Seeking Consignments for our Firearms, Militaria & Sporting Auction April 13, 2019:
Antique & Modern Firearms and Ammunition
Swords, Knives, & Other Edged Weapons
Bows, Arrows, Crossbows & Archery Gear
Military Objects, Antiquities, & Literature
War Ephemera, Uniforms, Armor & Photographs
Duck & Fish Decoys, Hunting Art & Trophies
Antique Fishing Equipment, Rods & Lures
Powder Horns, Flasks, Tins, & Cartridge Boxes
Antique Saddles, Bridles, Bits & Other Tack
Antique Weapons & Targets
Cannons, Spyglasses, Flags, & Military Propaganda
Ethnographic Weapons, Tools, Art & Objects
We also offer competitive referral fees for new clients.
Pook & Pook, Inc. Auctioneers and Appraisers
463 East Lancaster Avenue, Downingtown, PA 19335
Phone: (610) 269-4040 Fax: (610) 269-9274
www.pookandpook.com [email protected]
online bidding: www.bidsquare.com
Find us on PinterestLike us on FacebookFollow us on TwitterFind us on Google+View our profile on LinkedIn.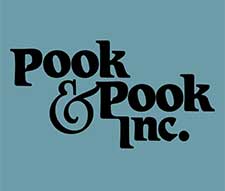 Purchasers of firearms must strictly comply with all state and federal regulations governing their purchase, registration, and transportation. Firearms requiring registration are designated in our catalogue as R (requires registration/FFL) or C&R (Curio & Relic). Bidders of firearms requiring registration (R or C&R) will be required to provide their Federal Firearms License or be a licensed Collector of Curio & Relics. If a purchaser does not possess a federal license, he/she must comply with additional registration as required by their resident state. The purchaser is solely responsible for fees associated with the additional registration requirements charged by Pook & Pook, Inc. or purchaser's transfer agent. If the purchaser is not in possession of a federal license and is not a resident of Pennsylvania, he/she must make arrangements with a transfer agent in their resident state. If you are restricted from purchasing a firearm, please do not attempt to bid on any firearm. We do not guarantee the working condition of any firearm. Pook & Pook, Inc. will not be liable for accident or injury resulting in purchase of firearm. Purchasers should have all firearms they purchase examined by a certified gunsmith prior to use. www.pookandpook.com
Email [email protected] or call (610) 269-4040 for additional information. Commission rates offered are based on the size and value of each consignment. Assessment of an object's value is based on the expert opinion of Pook & Pook's appraisers.