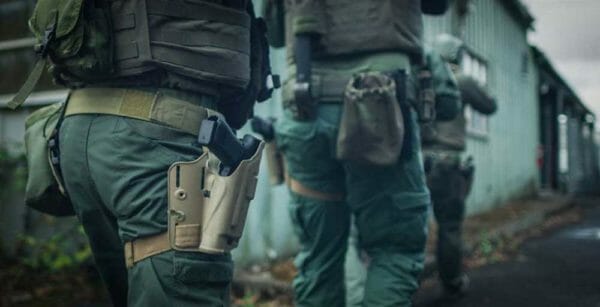 SMYRNA, Ga. –-(Ammoland.com)- GLOCK, Inc. is proud to announce that the Grafton County Sheriff's Office in New Hampshire has selected GLOCK as their new duty pistol. Known as the "Gateway to the White Mountains", Grafton County is also the home of Dartmouth College and has a population of nearly 90,000.
Sheriff Jeff Stiegler came to the department with over 25 years of law enforcement service in New Hampshire and 6 years as the Police Chief in the neighboring state of Vermont. He immediately recognized the need to replace the aging service weapons. "After speaking with my department firearms instructors and reflecting on over thirty-years of law enforcement service, I recognized our department needed a highly-reliable and proven service weapon," said Stiegler.

"When any law enforcement agency has to decide on an important issue like this, we have to look at quality, price and most importantly, the ability to adequately train our staff to meet established standards and being able to defend ourselves or a third party from serious injury or death," said Sheriff Stiegler. "GLOCK has stood out from all the rest. The quality of GLOCK speaks for itself. When we examined price, GLOCK provides a competitive price while giving an agency a phenomenal product," continued Stiegler.
GLOCK recently introduced a new generation of pistols, the 5th generation, which features over twenty design enhancements. The roots of the Gen5 pistols lie in a request by Federal Law Enforcement for a new service pistol.
"Our goal was to meet the demanding needs of law enforcement agencies while maintaining our standard of perfection," said VP Josh Dorsey. "Since the pistols have proved themselves in testing and were adopted by numerous federal agencies, they have continued to gain attention among law enforcement nationwide."

Grafton County will be transitioning from Smith and Wesson to the GLOCK 45 and GLOCK 17 Gen5 pistols.
Among the design changes are five key features. The match-grade, GLOCK Marksman Barrel (GMB) utilizes new barrel rifling to deliver improved accuracy. The removal of the finger grooves and an added ambidextrous slide-stop delivers improved control and flexibility. The nDLC finish is a tougher and more durable finish that is exclusive to the GLOCK manufacturing process. Introduction of a flared mag-well increases performance by making it easier to funnel the magazine into the mag-well, particularly in high-stress situations.
Grafton County will be transitioning from Smith and Wesson to the GLOCK 45 and GLOCK 17 Gen5 pistols. "In short, GLOCK is ahead of the curve on these top priorities and this transition will enable us to meet our operational and training needs for years to come," commented Stiegler. "We are extremely pleased to be transitioning to the GLOCK 45 and the GLOCK 17 Gen5"

Grafton County Sheriff's Office Chooses GLOCK
For additional information about the GLOCK Gen5 models and the G45, visit https://us.glock.com/.
---
About GLOCK, Inc.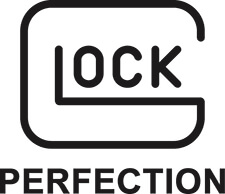 GLOCK is a leading global manufacturer of firearms. The simple, safe design of GLOCK's polymer-based pistols revolutionized the firearms industry and made GLOCK pistols a favorite of military and law enforcement agencies worldwide and among pistol owners. In 2019, GLOCK celebrates its 33rd Anniversary in the United States. Renowned for featuring three safeties, GLOCK pistols offer users of every lifestyle confidence they can rely on. GLOCK, Inc. is based in Smyrna, Georgia. For more information, please visit us.glock.com.