U.S.A. –-(Ammoland.com)- The high-profile sheriff of Washington State's Spokane County who earlier said his agency won't enforce a controversial gun control measure passed by voters last fall that was supported by Gov. Jay Inslee has now declared he will not follow a new "sanctuary law" signed last week by the governor, who is now running for president.
Sheriff Ozzie Knezovich said in February that he couldn't enforce provisions of gun control Initiative 1639 because he believes they are unconstitutional. Now he is telling reporters that Inslee's much-ballyhooed sanctuary law – which seems as much designed to boost his flailing presidential campaign among the far left as it is to provide a sense of safety to illegal immigrants – will not prevent him from "helping our federal partners enforce the law." Inslee signed the law May 22.
In an interview with KHQ News – the local Fox News affiliate in Spokane – Knezovich noted, "I've been in law enforcement for 29 years. I have never asked anybody for their immigration status. I have never heard of anyone asking about immigration status. The only time that ever comes up is if we're playing the name game and we finally find that, oh, okay you are in the country illegally."
Knezovich is no wallflower when it comes to controversial issues. Three months ago, he was one of the more outspoken sheriffs in the state to criticize the gun control initiative because of its far-reaching requirements. He said in multiple interviews that his office had received hundreds of calls and messages from people who had even voted for the initiative but didn't realize what was actually in it.
I-1639, which is being challenged in federal court on constitutional grounds, strips young adults in the 18-to-20-year age group of their Second Amendment right to purchase any kind of semiautomatic rifle, even a .22-caliber hunting or target shooting model. It also establishes a training requirement, registration, so-called "enhanced background check," ten-day waiting period and so-called "safe storage."
One section Knezovich found especially offensive was the legal definition of a "semiautomatic assault rifle." As written, the language applies to every self-loading rifle that has ever been manufactured, and the sheriff said I-1639's definition applied to a firearm that really doesn't exist.
In a February interview with Liberty Park Press, Knezovich recalled, "I was in the U.S. Army. My rifle was never called an 'assault weapon.' They passed this initiative to create that definition to include every semi auto in the state."
His concern is that at some future date, the same billionaire-backed gun control lobbying group based in Seattle will run another initiative to outright ban "semiautomatic assault rifles," at which point even such popular guns as the Ruger 10/22, the classic Remington Nylon 66 and Marlin Model 60 will become illegal, because they fall within what should be considered a bogus definition.
Knezovich's new pronouncement is likely to raise Inslee's hackles as he struggles along on the campaign trail. The Democrat governor, running on a climate change platform, can't seem to get much momentum in a field occupied by two dozen like-minded politicians who all seem to be tripping over one another in a race to the Far Left. Inslee made a few headlines when he signed the sanctuary measure, but with a very popular and populist lawman taking a stand that has already gotten national attention, the sanctuary idea may leave him with a political misfire.
That's a term Inslee, who doesn't seem to care about firearms, probably won't understand until he figures out that his entire approach has completely missed the bull's eye because it never left the barrel.
---
About Dave Workman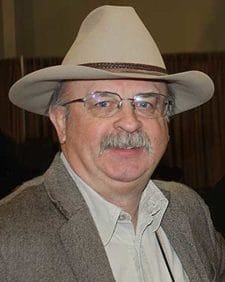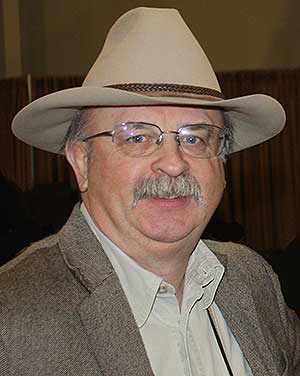 Dave Workman is a senior editor at TheGunMag.com and Liberty Park Press, author of multiple books on the Right to Keep & Bear Arms and formerly an NRA-certified firearms instructor.