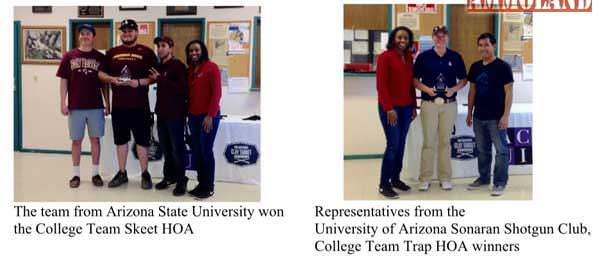 United States – -(AmmoLand.com)- One of the most important things Second Amendment supporters can do to preserve freedom is to make sure that respect and support for our freedoms is passed down to future generations. Thankfully, there is a new generation of Second Amendment defenders arising, thanks to the work of a number of organizations.
Students for Concealed Carry has been one of these organizations. Perhaps the most prominent voice to come from it – albeit not without some controversy – is Antonia Okafor. When anti-Second Amendment extremists are trying to paint defenders of the Second Amendment with certain terms, Okafor can readily shoot that down, and has the potential to make those extremists look like liars, but also could provoke them into doing something stupid.
In fact, Ms. Okafor is just part of something we are seeing in some other groups that support the Second Amendment, notably Turning Point USA: The next generation of Second Amendment defenders is diverse. We're seeing African Americans like Ms. Okafor, Candace Owens (former communications director at TPUSA), 2018 and 2020 U.S. Senate candidate John James, rapper/fashion designer Kanye West, and NRATV's Colin Noir. Hispanic Americans like TPUSA's Anna Paulina and NRATV's Gabby Franco are also prominently defending the Second Amendment.
Even the Washington Post had to acknowledge that there are members of the LGBTQ community who support our right to keep and bear arms. Just the fact that one member of that community works on the NRA's social media will start conversations, and those are opportunities to change minds.
To put it bluntly, Turning Point USA has been doing very well in providing a platform and a voice that is getting a message that includes support of the Second Amendment out to people in communities that traditional Second Amendment advocacy has had difficulty connecting with. In this sense, they have put the NRA to shame.
This organization is also proving that getting the message to those walks of life is possible. It takes hard work, hustle, patience, and sacrificing preconceived notions and perceptions, but it is very doable. The NRA would be well served to poach some of TPUSA's talent in this field, not to mention hiring some translators to reflect the current reality of multi-lingual ballots. The failure to develop effective outreach in those communities is something Wayne LaPierre and NRA brass need to be held accountable for.
This is not to say NRA has been ignoring the next generation. NRA University is quietly establishing a presence on campus, even as it has been overshadowed by Students for Concealed Carry and Turning Point USA. This helps prepare young activists to defend the Second Amendment. The National Rifle Association also features the NRA Collegiate Coalition and employs Campus Coordinators. While many of those involved in these programs are not household names like Ms. Okafor yet, you can bet they will be involved in the defense of our freedoms in the future.
Defending the Second Amendment in school can be a tough row to hoe, and you can bet hostile administrators and teachers will look for excuses to wreck the future of a high school or college student for supporting the Second Amendment (the method may be something unrelated and way in the past). However, looking over these groups of young pro-Second Amendment activists, it is safe to assume that that the fight for the Second Amendment is in very good hands for the future.
---
About Harold Hutchison
Writer Harold Hutchison has more than a dozen years of experience covering military affairs, international events, U.S. politics and Second Amendment issues. Harold was consulting senior editor at Soldier of Fortune magazine and is the author of the novel Strike Group Reagan. He has also written for the Daily Caller, National Review, Patriot Post, Strategypage.com, and other national websites.