Tallahassee, FL –-(Ammoland.com)- Florida Carry has filed another class-action lawsuit today against the Florida Department of Law Enforcement (FDLE) for its ongoing violations of Florida's firearms background check and preemption laws. In May we sued FDLE for illegally putting background checks into an indefinite "Decision Pending" status. That litigation is ongoing. The new lawsuit was filed on behalf of all holders of Concealed Weapons or Firearms Licenses (CWFL) and Law Enforcement Officers who have purchased a firearm in the past four years.
FDLE has been forcing firearms dealers to collect illegal fees from concealed carry licensees for additional background checks beyond those allowed by state and federal law. Florida Law exempts CWFL holders and active law enforcement officers from redundant and costly supplemental state background checks in excess of those mandated under the free National Instant Criminal Background Check System (NICS) when they purchase firearms.
CWFL holders and law enforcement officers have already passed all state background checks and their licenses would be suspended or revoked should they become disqualified from purchasing a firearm. Only eight (8) other states charge licensed firearm purchasers fees for pre-purchase background checks (CA, CT, MD, NJ, OR, PA, TN, and VA).
The law is crystal clear that Florida CWFL holders, and law enforcement officers, are exempt from all FDLE pre-purchase background check fees. FDLE has no authority to regulate or tax firearm transfers and only the legislature may enact Florida firearms and weapons laws or procedures. FDLE continues to illegally take it upon themselves to violate the rights of Florida citizens. When law enforcers become lawbreakers the public trust is eroded and action is necessary.
Over 2 million people hold valid Florida Concealed Carry licenses and Florida has tens-of-thousands of active law enforcement, probation, and correctional officers. Many of whom have purchased a firearm over the past four years. FDLE owes them their money back.
Anyone with a Florida concealed carry license who has purchased a firearm in the past four years can go to www.FDLElawsuit.com to find out if they may qualify as an additional plaintiff or class member.
---
About Florida Carry, Inc.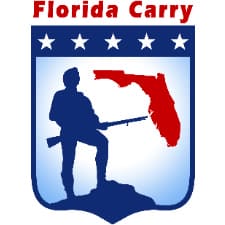 Florida Carry, Inc. is a non-profit, non-partisan, grassroots organization dedicated to advancing the fundamental rights of all Floridians to keep and bear arms for self-defense as guaranteed by the Second Amendment to the United States Constitution and Article I, Sections 2 and 8 of the Florida Constitution. Florida Carry stands to represent our supporters, members, and millions of defensive arms owners of Florida. We are not beholden to any national organization's agenda that may compromise that mission.
Florida Carry works tirelessly toward striking down ill-conceived gun and weapons control laws that have been proven to provide safe havens to criminals and be deadly to law-abiding citizens.