U.S.A. –-(Ammoland.com)- Faxon Machining started back in 1978, producing parts that have traveled to nearly every corner of our planet, and even off to Mars. In 2012, Faxon Firearms grew out as the brainchild of Co-owner Bob Faxon, who wanted to make an AR upper with the specs he wanted. The rest is history, and now Faxon Firearms is a large and well-known producer of AR parts, among many other things.  One of those other things is today's read, a review on Faxon's threaded Glock 19 barrel.
Calling it a threaded barrel is really underselling it though.  Faxon didn't hold back any features on this one:
Technical Specifications:
Handgun Type: G19
Barrel Caliber: 9mm
Barrel Profile: Flame Fluted, Drop In (Compatible with Gen 1-5)
Barrel Material: 416-R Stainless Steel
Barrel Twist: 1:10
Muzzle Thread: 1/2×28 TPI
Crown: 11-degree Target Crown
Rifling Method: Button Rifled, Fully Stress Relieved
Rifling Type: Conventional (cast bullet compatible)
Inside Finish: Salt Bath Nitride
Outside Finish: Salt Bath Nitride & TiN PVD
Yes, it's gold (colored).  That's the first thing everyone notices and for good reason.  This barrel stands out visually.  That coating has utilitarian benefits though, including increased hardness, lubricity and wear resistance.  It also cleans easy, which is nice since it gets blackened quickly when shooting suppressed.
Before using a threaded barrel, close inspection of the threading is imperative.  Unsurprisingly, the threads were clean, concentric and free of burrs or rough edges.  Even the thread protector is beautiful.
Why used a threaded barrel?  Accessories of course!  I use a Tyrant Designs T-Comp on this Glock for range fun, and regularly screw on an AAC TiRant suppressor.  I have a larger Glock 17 that lives permanently with a suppressor on, but this G19 often doubles as a carry gun.  Swapping the threaded barrel out takes under twenty seconds.  Having standard height sights while shooting suppressed does take some getting used to, and does no favors for shooting tight groups.  If you're "combat" shooting, or leaning more on muscle memory than visual, this presents no issue for shooting combat accurate.  Really a threaded barrel is just the key that unlocks more versatile options for your handgun.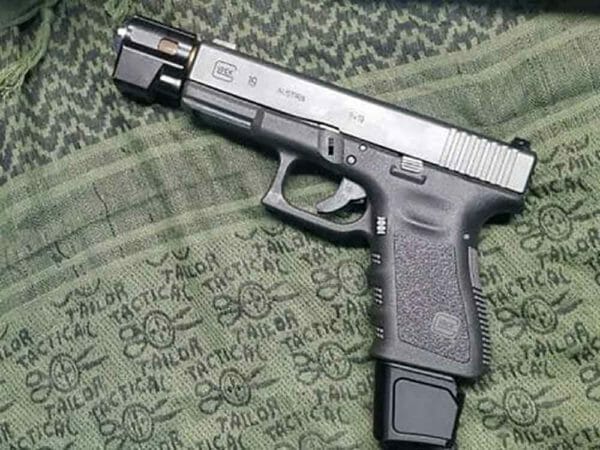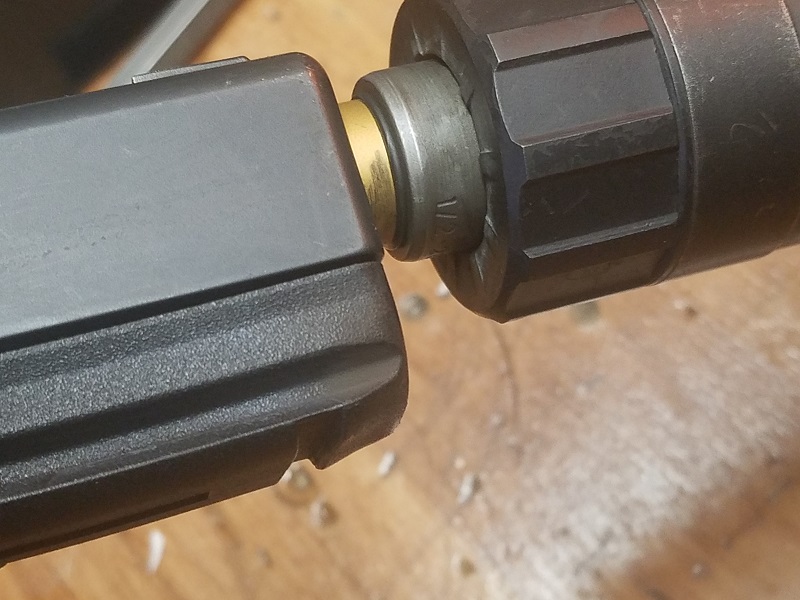 The threads may get the attention, but how's the other end?  The feed ramp is vitally important to getting a wide variety of rounds to chamber correctly.  A ramp that's too steep can cause misfeeds.  A ramp that's rough or not slick enough can likewise cause the nose of the bullet to come to a screeching and premature halt.  This is where Faxon's experience in precision machining and the TiN PVD coating combine to keep things running slick.  Four types of ammo, including one big-mouthed hollow point.  Couple hundred rounds later (lots suppressed, and dirty), no failures to feed or extract.
As for accuracy, I don't shoot handguns from a benchrest.  While that's a decent way to test the potential of the gun (divided by the benchrest capability of the shooter), I prefer a more user-oriented approach.  Simply put, shoot the gun at ~8-10 yards (moderate pace) and ask yourself, did those rounds go where I expect?  Is the group a cluster or does it look like a shotgun pattern?  I ran 4 types of ammo through Faxon's barrel (and AAC TiRant suppressor) and despite not having suppressor height sights all 4 brands lumped together just fine.
Here's some video with Faxon's barrel and Tyrant Designs T-Comp:
Bottom line, Faxon is back at it again. Their flame-fluted, Tin coated, threaded Glock 19 barrel delivers the results.  There are (just a few) that are cheaper, but you'll be hard-pressed to find better.  This barrel runs $209, check it out!
---
About Rex Nanorum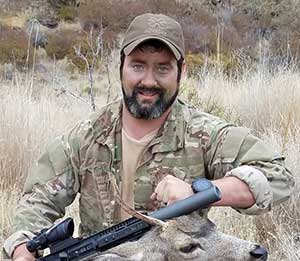 Rex Nanorum is an Alaskan Expatriate living in Oregon with his wife and kids. Growing up on commercial fishing vessels, he found his next adventure with the 2nd Bn, 75th Ranger Regt. After 5 tours to Afghanistan and Iraq, he adventured about the west coast becoming a commercial fisheries and salvage SCUBA diver, rated helicopter pilot instructor (CFII) and personal trainer, before becoming a gear reviewer and writer."