By Graham Baates
YouTube personality, Graham Baates, gives us a video review of his top pistols of 2019.
USA – -(Ammoland.com)-  With the end of another year comes another time for roundups.  The GBGuns roundups aren't based on national sales records, video views, or even the release dates.  These top picks are simply those that stood out the most in my personal experience of 2019.  There are others that deserve mention and we invite you to discuss them in the comment section. "Top" can be for any reason.  Breakdown of why is in the video above followed by a brief synopsis and link to the complete gun review article for each handgun.
Top Pistol Round Up of 2019
Diamondback Firearms DB9 Gen 4: This diminutive pistol has had to fight for the recognition it deserves.  When the originals were released critics incorrectly compared them to other single-stack 9mm pistols and were quick to point out tiny sights, a lack of a slide lock, and the inability to safely shoot heavy loads.  What was missed was the accomplishment of creating a pocket gun roughly the size of the Ruger LCP but chambered in 9mm.  Now in its fourth generation, the Diamondback DB9 has Glock-cut sights, a slide stop/release, and can handle +P loads.  Shooter be warned, however, without the real estate or weight to soak up recoil this little pistol is not a wise choice for lengthy range sessions.
Regardless it remains the smallest single-stack 9mm and a great option for pocket carry.  The Diamondback Firearms DB9 Gen 4 is a Top Pistol of 2019 in my book for its value and uniqueness.  Those looking for something a little tamer should consider the Diamondback AM2 as an alternative budget-friendly carry gun.
Smith & Wesson Performance Center M&P 380 Shield EZ: Though this pistol's name may be longer than the gun is it still earns a Top Pistol 2019 position with me.  Smith & Wesson did an excellent job with this gun in creating a pistol that is easy to load, easy to rack, easy to aim, and easy to handle.  Browning's .380 saw a resurgence in popularity followed by a slump when the "wonder nines" came up, and is now settling back into what many consider a reasonable caliber for defense.  The main attraction to the round for gun makers is that it functions well in blowback designs but Smith & Wesson didn't go that route.
With the 380 Shield EZ a Browning locked-breech is used instead.  This permits the use of a softer recoil spring and results in a gun that is both mild to shoot and easy to operate.  The Performance Center models step up the flair a bit with colored accents and a ported barrel.  The jury is still out on whether or not the barrel porting is functional, but it certainly can't hurt.
Archon Firearms Type B: The Type B from Archon Firearms earns a Top Pistol 2019 spot for perseverance and uniqueness.  An uncommon locking method permits the barrel to sit very low in the hand and results in less weight shift while firing.  The Archon Type B is one of the few pistols that I feel actually has a low bore axis.  Combine that feature with the pistol shipping as a complete kit in a bag with four magazines and you've got a great experience from the first range trip.  This pistol is presumably a RUAG product and I believe the only time I've held a new-production pistol featuring major components from three different countries.
A German frame, Hungarian slide, and US Barrel and yet it all came together wonderfully.  These pistols haven't caught on yet, possibly because consumers are confused as to who is importing them and where they are coming from.  If my assumptions are correct and this is a RUAG product we have nothing to worry about.
Bersa TPR9: The Bersa TPR9 and TPR9C are without a doubt some of the highest-value pistols on the market today.  Those looking for a double-action/single-action metal-framed pistol need to seriously consider the TPR9.  In an era filled with polymer-framed compact and subcompact guns, it's easy to forget just how comfortable full-sized guns are to shoot.
A longer sight radius makes aiming easier, longer grip provides ample real estate, and with the TPR9 you can add in a little extra girth distributing recoil across a wider cross-section of the hand.  For any lengthy range session, the TPR9 is an excellent choice.  Toss a light or laser on the rail and you've got an excellent nightstand gun.
Walther Q5 Match Steel Frame: This Top Pistol 2019 was built with the intention of earning top positions in competition shooting.  The Walther Q5 Match was already loved for being optics ready and featuring a 5″ barrel ready to spit 9mm at increased velocity while the shooter enjoys the signature Walther ergonomics and trigger.  The Steel Frame model adds a tone of weight to help the gun sit flat in the hand shot after shot and soak up recoil.  Walther probably could have just machined their standard M2 frame from steel and called it a day but they didn't.  Instead, a true masterpiece of modern engineering and production was made that somehow topped the already great ergonomics of Walther's polymer guns.  While I don't compete anymore I still appreciate the perks competition brings the consumer.  Just like in racing where the efforts made on the track yield better cars for the consumer so too does Walther's efforts to dominate produce works of art like the Q5 Match Steel Frame.
Let us know what your favorite shooting experiences of 2019 were and what made that firearm stand out to you.
---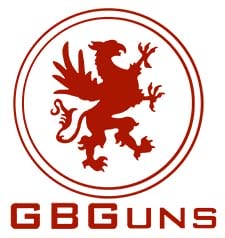 About Graham Baates
"Graham Baates" is a pen name used by a 15-year active Army veteran who spent most of his time in the tactical side of the Intelligence community including tours in Afghanistan and Iraq. Post-Army Graham spent some time in the local 3-Gun circuit before becoming a full-time NRA Certified defensive handgun instructor and now works as an industry writer while curating a YouTube channel on the side. Visit Graham on Youtube .