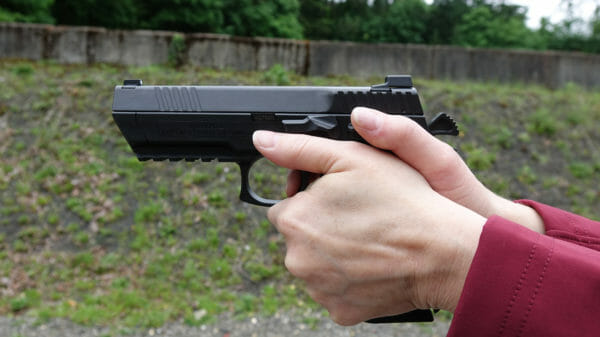 USA – -(Ammoland.com)-  The Jericho has long been a crowd favorite. IWI/IMI took obvious design cues from the CZ-75 and added a little flair.  The original story lasted an astounding 30 years of continued success, but it was time for an update. Is this sequel one that involves second-string actors and a lot less plot or a continuation of the story we all enjoyed in the first time?
With the Jericho Enhanced finger grooves have been removed, interchangeable back straps have been added as well as an accessory rail. The hammer, trigger, and safety have all been re-profiled in a way that feels less foreign for American shooters. Interior design and major mechanical functions remain the same and follow the short-recoil system and slide-in-frame rails of the CZ. For a closer look see the tabletop video below.
Although box, manual, and specifications all label this new gun the Jericho II, it's worth noting that the official US-market name is the Jericho Enhanced. Specifications below are as taken directly from the manufacturer's product web page:
| | |
| --- | --- |
| Model Number(s) | J941PL9-II, J941PL910-II |
| Caliber | 9mm Parabellum |
| Action | Semi-auto |
| Operating System | Short Recoil |
| Magazine Type | Mec-Gar, Steel |
| Magazine Capacity | 10 Round, 17 Round |
| Barrel Material | Cold hammer forged, CrMoV |
| Barrel Length | 4.4″ |
| Overall Length | 10.25″ |
| Weight | 26.8 oz |
| Rifling | 1:10 RH, Polygonal |
| Sights | Novak Sights |
| MSRP | $559.00 |
It's refreshing to hold a pistol with more that just 4″ of barrel. Ammunition manufacturers have begun to make defensive loads for the shorties out there, but I've always had concern about a defensive projectile not performing as intended due to less-than-optimal velocity out of a short barrel.  That's not the concern with the Jericho Enhanced.  Plenty of barrel and plenty of capacity. A longer barrel means a longer slide and thus more mass to move. Curious to see if the big Jericho Enhanced was going to be another duty-sized gun that ran best on 124gr and NATO loads we hit the range for our, "What's For Dinner?" ammunition compatability test. Ten loads ranging from 65gr to 158gr were selected including various hollow points, steel, brass, and aluminum cases. We also brought our punch and hammer to drive out the pinned back strap and test fit for both a large male and small female hand. The results of these tests and more can be seen in the Shooting Impressions video below.
Like the Masada we reviewed in the summer of 2019 the Jericho Enhanced's sights are set for 25 meters. As a result, just like with the Masada we found our point of impact to be a couple inches low at seven yards. This could be remedied with new sights, but seems like a problem that doesn't need to exist at all.  Accuracy was excellent and the Jericho Enhanced ate everything we fed it. In fact, we did not experience a single malfunction of any kind. The slide release is a bit of a reach regardless of hand size, but as a benefit that meant my longer thumbs didn't accidentally prevent slide lock as they do on most pistols. The grip texture is ample enough to provide ample purchase without being aggressive enough to exfoliate.
In short, the Jericho Enhanced remains the Jericho lives have depended on for decades including the "skinny slide" and other quirks that users must train for. Differences are a partial modernization without detracting anything that made the Jericho the gun its become known as today.
---
About Graham Baates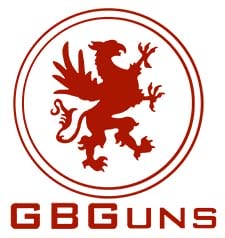 "Graham Baates" is a pen name used by a 15-year active Army veteran who spent most of his time in the tactical side of the Intelligence community including tours in Afghanistan and Iraq. Post-Army Graham spent some time in the local 3-Gun circuit before becoming a full-time NRA Certified defensive handgun instructor and now works as an industry writer while curating a YouTube channel on the side. Visit Graham on Youtube .