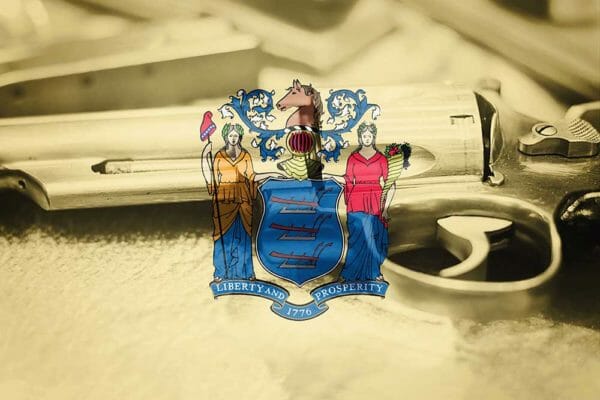 USA – -(AmmoLand.com)- In Newark, New Jersey a crime is committed every 28 minutes, Citizens have a 1 in 190 chance of being the victim of a violent crime and they have a 1 in 47 chance of being the victim of a non-violent crime. Living in some southern neighborhoods of Newark will increase your chances of being a victim of violent crime to as high as 1 in 3.
Criminals in New Jersey enjoy doing their dirty work in a State that has the strictest gun laws next to California because most of the State's population has been disarmed and rendered helpless due to Constitution-violating gun laws. Governor Phil Murphy is pushing for even more of those laws during his second term in office. Even though there are over 4500 sex offenders living in New Jersey, Governor Murphy is not wavering on his position to implement more gun restrictions that will undoubtedly put New Jersey Citizens in more danger by making them vulnerable. Murphy is taking advantage of the leverage he has with his Democratic-controlled Legislature as he makes another attempt at attacking the Citizens' gun rights and their ability to defend themselves in the crime-ridden Garden State.
On June 3, 2015, New Jersey gun laws caused Carol Bowne to be stabbed to death by her convicted felon ex-boyfriend Michael Eitel while she waited for her handgun permit after filing police reports and protection orders. Carol feared for her life but New Jersey decided that it was best to keep her unarmed and helpless long after, the already dangerous 30-day waiting period, had been exhausted.
Governor Murphy is doubling down on more gun restrictions that will do nothing to stop criminals and killers and everything to put more New Jersey Residents in danger. As Democrats typically do, Murphy calls these gun restrictions "common sense" and says that these new restrictions will "keep guns out of the wrong hands." Not to be outdone by his anti-gun peers, Murphy used the typical talking points when referring to his proposed ban on .50 caliber guns. He said "who can seriously argue these 'weapons of war' belong on our streets?" It seems the Governor has a thing for .50 caliber firearms. According to Newsmax, he is concerned with these guns because they "can take down helicopters." Are we having a problem with people shooting helicopters out of the sky in Jersey?
The following is a list of the proposed bills:
Executive Director of the Association of New Jersey Rifle and Pistol Clubs, Scott Bach said, "Not one of Governor Murphy's schemes punishes gun crime, instead, every single one interferes with the Constitutional right of honest Citizens to defend themselves in an emergency."
Alan Gottlieb, Second Amendment Foundation (SAF) Founder said: "Someone needs to tell Governor Murphy that a gun does not have a brain to hate with or a finger to pull its own trigger. He needs to support legislation that keeps violent criminals off the streets and stop attacking gun ownership for law abiding New Jersey people."
Governor Murphy seems determined to push this package of gun control on the Citizens of New Jersey regardless of the data and information staring him in the face that tells him he will be putting good people in danger by doing so.
---
About Dan Wos, Author – Good Gun Bad Guy
Dan Wos is available for Press Commentary. For more information contact PR HERE
Dan Wos is a nationally recognized 2nd Amendment advocate and Author of the "GOOD GUN BAD GUY" series. He speaks at events, is a contributing writer for many publications, and can be found on radio stations across the country. Dan has been a guest on the Sean Hannity Show, NRATV, and several others. Speaking on behalf of gun-rights, Dan exposes the strategies of the anti-gun crowd and explains their mission to disarm law-abiding American gun-owners.