Ammo Shortages, 9mm and Ar15s – All in Days Work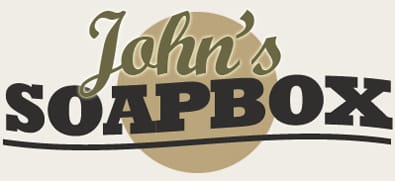 Berryville, AR – -(AmmoLand.com)-The IDPA Nationals is just around the corner and I have yet to find any time to practice. I hope you are going into the fall shooting season better prepared than I am.
Seems like work and lack of ammo has kept me off the range. I plan to turn over a new leaf next year and get far more active in shooting again. After years of shooting every weekend and practicing any other time I could get, it seems difficult to regain that focus I once had in my shooting. I guess it happens to all of us at some point, we need to take some time off from activities to regain our enthusiasm. I can feel mine returning and hopefully spending time with everyone in Tulsa for the Nationals will kindle the fires.
This has been a strange year in the industry. At times .22 ammo was not to be found, and I understand that .380 ammo is still not available in most stores. Here at the office the ammo shortages have delayed test-fire and created all sorts of issues for us to complete the process and ship guns to our customers. I have talked to customers that are shooting ammo that they would never have purchased in the past due to shortages on their dealer shelves. Please remember that like any quality product, it requires a diet of good quality ammo.
Looking over current trends it seems like the 9mm is the current upturn in requests for pistols. I guess due to ammo prices and ease of shooting it is no wonder. The recent addition of the 9mm ETM magazine has helped that a great deal. I still remember the first time I shot a 9mm 1911; it was so much fun you would not believe. I guess others already knew how fun the 1911 could be in 9mm, I was on the back side of the bus. The largest single problem that was had by all was unavailable and poor quality magazines for it. Well the 9mm ETM helped everyone that wanted to give it a try. While the 9mm lends itself to double stack magazines, after spending a great deal of time we got it right. I was amazed how many different approaches were used over the years to get old 1911s in 9mm to work. I guess like it all started, they were modified to work with existing magazines. When we designed the 9mm ETM, it was a targeted goal of ten rounds that would feed in most every 1911 on the market. We even purchased some old pistols, dusted off some others, and put them all to the test. The results as you know are outstanding. If you have always wanted a 9mm 1911 or have one that never worked, give us a call and we can help either way.
This has been the year of the AR15. We now offer a host of accessories to upgrade your plain jane AR into a state of the art rifle ready for action. From the Quad Rail to the Accu-Tac Flash Hider, we have something to fit every need for your AR15. Take my advice, take a look at the Tactical Trigger Unit, this unit will drop in and give you a match quality trigger that will not only improve your shooting, but make it more fun. One of my favorite additions to the AR accessory line is the Flip up Sights, you can get your choice of Flip up Rear Sights and the Front Flip up Sight is the best in the business. This month we have added a Night Hunter Tactical Light Package to our ever expanding list of possibilities. The various package choices give you the opportunity to mount our new weapons light on almost any configuration. Take a close look at this new group of products, the light is the latest state of the art light with high output and low battery consumption. What more could you ask for in a Tactical Light?
The Gun of the Month Program continues to be very successful. We have added to the list so there are a few other firearms available. As always we will try to keep some on the list available for shipment, but as always hurry they go fast. This gives you your chance to get a custom firearm without having the wait. What could be better?
BWC-CP-45: Bill Wilson Carry Pistol (.45acp) in Black over Grey Armor-Tuff with all the bells and whistles.
WTE-A-A-CA: Tactical Elite (.45acp) in Black Armor-Tuff with an Ambi-Safety, Speed Chute and certified for sale in California.
CQBTLE-FSR-45: CQB Tactical LE (.45acp) in Black over Green Armor-Tuff with Lanyard Loop Speed Chute and Bull Barrel.
PRO-PR-45: Professional (.45acp) in Black Armor-Tuff.
M-4AQ: AR15 Carbine (.223) in Black Armor-Tuff with Wilson Combat Quad-rail, Magpul stock upgrade and Vortex Flash Hider.
M-4TA: AR15 Carbine (.223) in Black Armor-Tuff
Till next time,
Stay safe, shoot straight, and always watch Six!
John L. May
Sales Director
Wilson Combat
www.wilsoncombat.com
About:
Founded in 1977, Wilson Combat has grown to include more than 50 employees – no one else in the custom gun business has as many professionals, as many years of experience, or as much history with hand-crafting custom guns as we do. Here's an idea of the type and number of years experience you will find at Wilson Combat.