Go Shooting and Take A Kid
By John L. May
Sales Director – Wilson Combat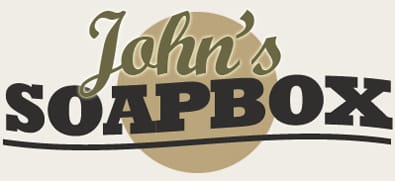 Berryville, AR – -(AmmoLand.com)-  April has arrived roaring; our weather went from over a foot of snow in a single day to shorts and tee shirts playing outside with the kids in the last few weeks.
Now that conditions are improving and maybe growing stable, I am looking forward to taking some time to go shooting with my son. He has been after me all winter to let him shoot something, it seems his interest in all things related to guns and shooting is increasing. It should be a great deal of fun seeing it all through his eyes again.
I suspect that my daughter will follow close behind since she never wants to miss out on anything that her older brother gets to do. In years past I have spent a good deal of time on the range with various youth groups, it is worth the time and the pay back is exceptional. Go shooting, take a kid, if you do not have one of your own, check with your local ranges and I'll bet they will be glad to have your help with some program they have going on right now.
The Gun of the Month for April is our Light-weight Professional. The Professional offers you the best of both worlds, full-size grip for better control, shorter barrel length that make it a good choice for concealed carry. Many find that the shorten barrel makes it easier to carry inside the waistband and with the reduced weight of the aluminum frame it offers even more convenience to those of us that carry daily. Saving half a pound from the full steel Professional, the difference will be very noticeable by the end of the day. These Professionals setup for carry, with Tactical Thumb Safety, White Out-line Tritium Sights, all Black Armor-Tuff, and as all the "Guns of the Month" we have a few ready for prompt delivery.
One of the biggest values that often get overlooked is our Remington Steal Rebuilds. You can send in your old well used Remington 870 and we will replace any worn or damaged parts, covert it to a 3" chamber, update the shell feed, install synthetic stock and fore end, replace the spring and follower, strip and re-park it all for $229.95. What a deal, take that old faithful or bargain 870 that we all have in the safe and make it like new. Starting with the Remington Steal Package you can add as much as you want all the way to one of our Standard Models with all the bells and whistles. What a great way to add value to the existing shotguns in your collection while improving its effectiveness at the same time. The choices are up to you; you can keep it simple or make an all out fully loaded home defense tool that will perform under any condition.
Rob Haught, our Shotgun Guru has been telling us the virtues of the Remington 870 and how to properly equip it for your needs. Choose from our different rebuild packages giving you the best value in building your own home defense tool and Scattergun of your dreams.
Every day while reviewing the orders that are beginning the process of becoming your new custom gun, I enjoy seeing the subtle changes that you request to make them entirely unique.
There is a section on our website, the Unique Gun Gallery that will show photos of some of the guns that we have built for you. You can also send in your favorite photos of your Wilson Combat Firearms and we may post them as well. It is a great way to show others what your favorite Wilson looks like. We try to post anything that catches our eye in that section, but after thirty years there are already many of you that have photos that should be included. If you would like us to consider posting them please email your jpeg files to [email protected] and we will see about adding it to our page.
What a great way to enjoy a piece of history, guns we build today mixed with guns that we have built from the past thirty years.
As always we would like to hear from you. Please send us any questions that you have related to Wilson Combat or any of our products and we will do our best to get you an answer. If you have any problems or concerns feel free to contact me and I'll see what I can do to get it all squared away.
Till next time,
Stay safe, shoot straight, and always watch Six!
John L. May
Sales Director
Wilson Combat
www.wilsoncombat.com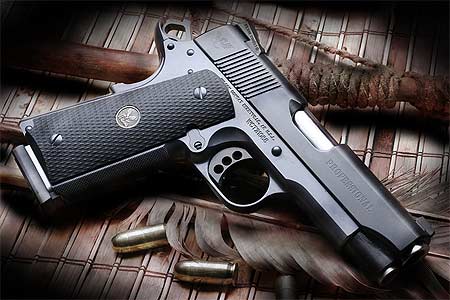 About:
Founded in 1977, Wilson Combat has grown to include more than 50 employees – no one else in the custom gun business has as many professionals, as many years of experience, or as much history with hand-crafting custom guns as we do. Here's an idea of the type and number of years experience you will find at Wilson Combat.