Acusport Announces Our Beretta "Never Out of Guns Program"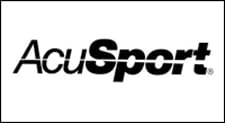 BELLEFONTAINE, OHIO –-(Ammoland.com)- AcuSport Corporation, a leading distributor of shooting and hunting products has partnered with Beretta USA to announce "AcuSport's Never Out" program. AcuSport will "Guarantee" that independent firearms retailers are "Never Out" of ten (10) Beretta handgun models.
The program includes the legendary military 92 series, the economical U22 Neos, the conceal carry Bobcat and Tomcat models, and three (3) of the popular PX4 Storm (Type F) models.
"The last few years inventory availability has been a hot topic", says Chris Cole, Director of Merchandising for AcuSport. "That's why the guarantee to never be out of inventory is so important to the Retailer".
Retailer's know they can't sell what they don't have in-stock and that it's a real disappointment when consumers visit their store and they don't have a product they want. That's what makes the commitment and partnership of the AcuSport Never Out Program so important.
Chris goes on to say, "We are so confident that retailers will remain in- stock on these products that we have "Guaranteed" it by offering a free range bag with a retail value of $69.99 if AcuSport can't fill their order."
Retailers will never disappoint the consumer by missing the sale on these exciting Beretta handgun models. Retailers should contact their AcuSport Sales Professional to place their order or for full program details.
Based in Bellefontaine, Ohio, AcuSport Corporation is a nationwide distributor of shooting and hunting products with regional sales offices in Pennsylvania, Georgia, Minnesota, Texas, Montana and California. Independent retailers, who would like to place an order, please call 1-800-543-3150 or visit www.acusport.com for additional information.