Acusport Launches On-Target Range Program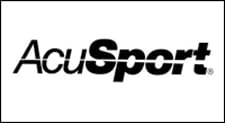 BELLEFONTAINE, OHIO –-(Ammoland.com)- AcuSport Corporation, a leading distributor of shooting and hunting products announces the creation of an innovative business solution that will change the way indoor and outdoor shooting ranges promote, purchase and manage their range business.
Through the OnTarget Range Program independent retailers now have an advocate, with insite and expertise needed to simplify the traditional range program, saving the range owner valuable time.
The OnTarget range solution provides retailers the opportunity to purchase their guns, ammunition, accessories and other range necessities from a single source without order minimums and traditional restrictions. This new business offering reinforces AcuSport's commitment to creating value for the independent retailer. The OnTarget Range Program will be managed by a firearms industry expert and will be continually expanded to fit the ever changing needs of range owners.
Doug VanderWoude, former owner and operator of Silver Bullet Firearms Indoor Range and Training Center has over 30 years of retail firearms experience.
"Doug's retail, range and overall business experience are a great resource for shooting range retailers", says Kenan Ikels, Director of Business Development for AcuSport. "This innovative service will provide our retailers with all range essentials in one place, product specials, marketing opportunities, and consulting services, making this truly a one-stop solution for range owners".
Doug reports, "I'm excited to be part of the AcuSport team and to manage such an innovative solution for range owners."
Doug can be contacted at 1-800-543-3150 Ext. 6296 or via e-Mail at [email protected]
Based in Bellefontaine, Ohio, AcuSport Corporation is a nationwide distributor of shooting and hunting products with regional sales offices in Pennsylvania, Georgia, Minnesota, Texas, Montana and California. Independent retailers, who would like to place an order, please call 1-800-543-3150 or visit www.AcuSport.com for additional information.
"We are dedicated to independent sporting goods retailers through our commitment to people, technology and innovation."