Armalite AR-10 Hog Gun is Back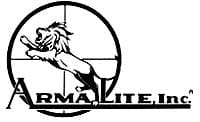 Geneseo, IL – -(Ammoland.com)- ArmaLite announced the return of its popular Hog Gun, the AR-10(T) Carbine. Within 10 days every one of them was gone. Now, nine months later, IT'S BACK, it's in stock, and you can have one for this year's hunting season.
But if you want one, don't wait. This finely crafted weapon has been produced once again in a small batch. Quantities are limited and will not last long.
"This AR-10(T) Carbine combines the light weight and compact size of the carbine with the accuracy of the Target Model to give you a rifle that outperforms all other carbines. You will be ready on your next hunt with the easy carry and weather resistant stainless steel barrel chambered in 7.62 NATO." says Tacticle-Life.com.
Specs:
Model: AR-10(T) Carbine with Free Float Handguard in Black
Caliber: .308/7.62mm NATO
Barrel: 16″ Stainless Steel Barrel
Rifling Twist: RH 1:11.25″
Muzzle Device: Flash Suppressor
Front Sight Base: Gas Block with Picatinny Rail
Upper Receiver: Forged Flat Top Receiver with Picatinny Rail and Forward
Assist
Trigger: Two Stage National Match
Overall Length: 37.5″
Weight: 8.6 lbs
Accuracy: 1 MOA
Included with Rifle: One 10 Round Magazine, One 20 Round Magazine, Black Case, Limited Lifetime Warranty.
Your Price: $1,892.00 ea.
Armalite AR-10T Hog Gun
About:
ArmaLite has one of the broadest product lines in the firearms industry. We manufacture and sell semiautomatic rifles in a variety of calibers including 5.56mm and 7.62mm, long range super-accurate bolt action rifles in calibers including .308 Winchester, 300 Winchester, 338 Lapua, and 50 BMG, and classic 9mm pistols. Visit: www.armalite.com