Armed American Radio & Parent Delta Media, LLC Announce More Growth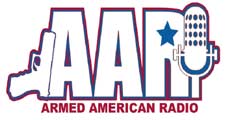 Atlanta GA –-(Ammoland.com)- AAR host Mark Walters and Armed American Radio welcome 4 more cities and 4 new states to the affiliate lineup this weekend.
During the course of this week, AAR has added the following affiliates with coverage in:
Panama City, FL-Talk Radio 101.1 FM WYOO
Providence, RI-Business Talk 550 AM WBZS covering RI, Taunton and Fall River, MA
Rutherfordton, NC- WCAB 590 AM
Ripon, WI – WRPN AM 1600
Syndicated host Mark Walters said, "These newest AAR affiliates bring not only four new listening cities but also four new states including RI, MA, NC, and WI to the AAR broadcast. The addition of Wisconsin to the list of states airing Armed American Radio is especially sweet as the WRPN listening area is close to the AAR parent Delta Media, LLC corporate offices.

In addition, Wisconsin has recently become the 49th state to recognize a person's right to carry a firearm just two weeks ago. I'd like to welcome all of our newest affiliates to the Armed American Radio Network!"
Adding affiliate stations at an unprecedented pace since its syndication two years ago, AAR now airs in dozens of markets across America from Florida to Alaska every Sunday evening from 8-11pm ET, 5-8 pm PT and is the fastest growing nationally syndicated, pro-gun radio broadcast in America dedicated entirely to the right to carry a firearm. As Salem Radio syndicated talk host Mike Gallagher says, "Mark Walters and the Armed American Radio Network are redefining weekend talk radio".
For more information, or to schedule an interview, please contact:
Mark Walters
Host
Armed American Radio Network www.armedamericanradio.com
[email protected]
386-AAR-Mark (386)-227-6275
Armed American Radio is syndicated on the Salem Radio Network. For media kit information, please visit www.srnonline.com/talk/talk-walters.shtml
About:
Armed American Radio is the most free-thinking, politically incorrect radio station in the U.S.A. We discuss liberty, self-defense, weapons, family, friends, and life. Visit: www.Armedamericanradio.org