Virginia Shooting Sports Association November 2011 Election Endorsements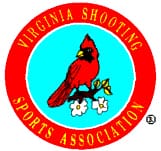 Virginia – -(Ammoland.com)- Tuesday, November 8 is Election day in the Commonwealth and this election could not be more important to gun owners and sportsmen.
We have an opportunity to change the anti-rights leadership of the State Senate and elected pro-rights leaders who will make sure good legislation does not die in committee.
By picking up just three seats currently held by anti-rights Democrats, we may finally be able to repeal handgun rationing (one handgun-a-month), pass Castle Doctrine legislation, and pass parking lot legislation.
But to do this, we must take time Tuesday and vote for pro-freedom candidates. Below you will see VSSA endorsements in contested races that will decide which party has a majority in the State Senate. While VSSA is non-partisan, and in fact we have endorsed two Democrats in the State Senate, it is clear that the only way to move forward legislation is to change the majority party so that the anti-rights leaders of the Democrats can no longer control the committees and which bills are heard.
We are also providing endorsements for contested races in the House of Delegates. By protecting our overwhelming pro-rights majority in the House, we will continue to protect our rights, and restore rights which were lost in previous years.
Please be sure to vote on Tuesday, November 8. The polls open at 6:00 AM and close at 7:00 PM.
State Senate Endorsement
There are several races of importance in the State Senate. A couple of the endorsements are particularly difficult because the races pit candidates who have both proven to be friends of Virginia's gun owners and sportsmen. First, in District 17, challenger Bryce Reeves is a VSSA member. We have no reason to believe that Bryce would not be a great friend to gun owners. But incumbent Edd Houck has been a longtime friend, bucking his party loyalty to then Governor Tim Kaine and voting to overturn Kaine's veto of the restaurant ban repeal. District 20 pits incumbent Roscoe Reynolds against Delegate Bill Stanley. Both have been good friends to gun owners but as the incumbent, Senator Reynolds gets the endorsement. As with Bryce Reeves, VSSA has no reason to believe that Bill Stanley would change his excellent voteing record should he win. Finally, in District 21, incumbent John Edwards is being challenged by Delegate Dave Nutter. Nutter too has a stellar voting record in the House of Delegates. However, gun owners have been able to count on Senator Edwards to vote to override vetoes of pro-rights legislation when Tim Kaine was Governor. These endorsements were tough as we had to disappoint three good friends of VSSA. But in the end, the three incumbents have proven to be friends of Virginia's gun owners, even when it meant going against the Governor of their party.
State Senate Endorsement
District 1 MICKEY CHOHANY (R)
District 6 BEN LOYOLA (R)
District 13 RICHARD H. BLACK (R)
District 17 R. EDWARD HOUCK (D)
District 19 RALPH K. SMITH (R)
District 20 WM. ROSCOE REYNOLDS (D)
District 21 JOHN S. EDWARDS (D)
District 22 THOMAS GARRETT (R)
District 23 STEPHEN D. NEWMAN (R)
District 27 JILL HOLTZMAN VOGEL (R)
District 29 THOMAS T. GORDY (R)
District 31 CAREN D. MERRICK (R)
District 36 JEFFREY FREDERICK (R)
District 37 JASON FLANARY (R)
District 38 ADAM LIGHT (R)
District 39 MILLER BAKER (R)
District 40 BILL CARRICO (R)
House of Delegates Endorsements
Below are endorsements for the House of Delegates. To conserve space, we are only listing the endorsements for contested House races. There are several candidates that could use your help in turning out voters on Election Day. One in particular is Delegate Ron Villanueva. Delegate Villanueva only won by 16 votes in 2009. He has been a stalwart supporter of our rights as a member of the House of Delegates. Delegate Scott Lingamfelter is a longtime friend of Virginia's gun owners. He could use your help in encouraging gun owners and sportsmen to vote on Tuesday. Finally, David Ramadan is trying to win an important district in Northern Virginia. In recent years, the region has elected anti-rights candidates to the General Assembly. This year we have a real opportunity to win some races in the region and restore pro-rights leadership to represent the area. It only takes a few minutes to phone fellow gun owners and sportsmen and encourage them to go to vote on Election Day.
House of Delegates Endorsements
District 2 – L. MARK DUDENHEFER (R)
District 3 -J. WILLIAM MOREFIELD (R)
District 9 – CHARLES D. POINDEXTER (R)
District 10 – J. RANDY MINCHEW (R)
District 12 – JOSEPH RYAN YOST (R)
District 13 – ROBERT G. MARSHALL (R)
District 17 – CHRISTOPHER HEAD (R)
District 18 – MICHAEL WEBERT (R)
District 19 – LACEY E. PUTNEY (I)
District 20 – RICHARD P. BELL (R)
District 21 – RONALD A. VILLANUEVA (R)
District 31 – L. SCOTT LINGAMFELTER (R)
District 34 – BARBARA J. COMSTOCK (R)
District 52 – CLEVELAND ANDERSON (R)
District 59 – C. MATTHEW FARISS (R)
District 64 – RICHARD MORRIS (R)
District 87 – DAVID RAMADAN (R)
District 93 – MICHAEL B. WATSON (R)
District 94 – DAVID YANCEY (R)
District 98 – M. KEITH HODGES (R)
District 99 – MARGARET RANSONE (R)
About:
The Virginia Shooting Sports Association (VSSA) was originally founded as the Virginia State Rifle and Revolver Association in 1938. VSSA is the official state association of the National Rifle Association. VSSA is also closely affiliated with the Civilian Marksmanship Program (CMP), Virginia Outdoor Sports Information Network (VOSIN), National Shooting Sports Foundation (NSSF), Virginia Gun Collectors Association, and the Virginia Wildlife Federation (VWF). Visit: www.myvssa.org