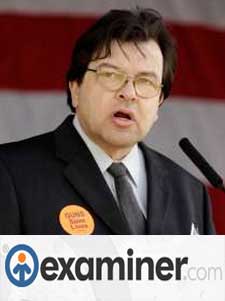 USA –-(Ammoland.com)- "Hollywood shootout: Gunman calmly targeted drivers, pedestrians," LATimesblog reported yesterday.
"Video shows the gunman calmly pointing his handgun and opening fire on passing cars near Vine Street and Sunset Boulevard near the ArcLight Cinema."
It was hardly a "shootout," as there was no return fire—until nearby police fortunately arrived in minutes when seconds counted—but it is true the twisted monster was able to take his time until then—watch the video in the sidebar media player for yourself. He slowly walked down the middle of the street while shooting into passing cars. He did not feel the need to seek cover. And he had good reason to be confident, because the odds of encountering a peaceably armed citizen in any major metropolitan area in California favor those armed with criminal intent. That's because California is a "may issue" state, where the urban police establishment is notorious for exercising the "may not" option—for the unconnected.
Continue reading on Examiner.com https://www.examiner.com/gun-rights-in-national/hollywood-gunman-enabled-by-anti-defense-sentiments-and-laws
About David Codrea:
David Codrea is a long-time gun rights advocate who defiantly challenges the folly of citizen disarmament. He is a field editor for GUNS Magazine, and a blogger at The War on Guns: Notes from the Resistance. Read more at www.examiner.com/gun-rights-in-national/david-codrea