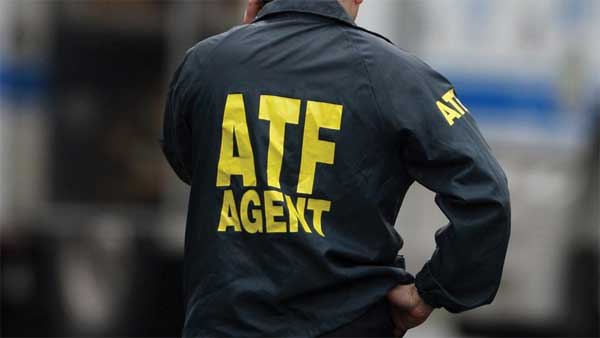 USA –-(Ammoland.com)- Gun Rights Examiner and Sipsey Street Irregulars received information this evening that three of the prime Bureau of Alcohol, Tobacco, Firearms and Explosives players in the Fast and Furious gunwalking scandal have been relieved of duties.
William Hoover, ATF's Deputy Director during Fast and Furious, who was recently reassigned as Special Agent in Charge of the Washington Field Office, Assistant Director in Charge of Field Operations Mark Chait, likewise reassigned as head of the Baltimore Field Office, and Deputy Assistant Director of Field Operations William McMahon have reportedly been sidelined pending the outcome of the anticipated report from the Office of Inspector General.
Debbie Bullock a mid-level manager has reportedly been advised that she is now the acting SAC for Baltimore, and will assume Chait's functions.
These three were the recipients of a January 20, 2011 email from ATF Associate Chief Counsel Barry Orlow, advising them and other Bureau attorneys of Gun Rights Examiner's "Open Letter to Senate Judiciary Committee staff on 'Project Gunwalker'," which put Senator Chuck Grassley's office on notice that ATF employees want d to come forward to provide testimony and documentation about gunwalking to Mexico. They were also prominent in a position issued by the CleanUpATF webmaster:
Whereas overwhelming evidence establishes that substantial acts of wrongdoing may have been committed by senior Officials of the United States Government, including persons such as Attorney General Eric H. Holder Jr., Ronald H. Weich, Dennis Burke, and others acting for or on behalf of the United States Department of Justice (DOJ), Kenneth E. Melson, William J. Hoover, Mark Chait, William G. McMahon, William D. Newell, George Gillett Jr., and others of the Bureau of Alcohol, Tobacco and Firearms (ATF), and possibly other officials within the Obama Administration, CleanUpATF.org hereby respectfully requests that Congress should enact and empower, on behalf of the American people and pursuant to 28 C.F.R. PART 600, one or more Special Prosecutors…
Disciplinary actions could take momentum away from that. Sources tell Gun Rights Examiner and Sipsey Street Irregulars that "ATF is going to follow the long-awaited OIG report to a 't':  If OIG says XX gets terminated, they are going to terminate." That this would be treated as a personnel matter, subject to disciplinary procedures, as opposed to a criminal matter, subject to prosecution was the topic of a recent post in this column.
Left unsaid is why these three have been singled out prior to the OIG report being submitted, particularly since their sharing findings with the Department of Justice and ATF subjects of their investigation would violate all principles of independence from influence. If that did not happen, a fair conclusion to assume would be that the process of the investigation itself led those answering questions and providing documentation to an inevitable conclusion. House Committee on Oversight and Government Reform Chairman Darrell Issa wrote a December 7 column claiming Attorney General Eric Holder, scheduled to testify again on February 2, was "protecting staff over 'Fast and Furious'."
This latest reported development lends itself to the observation that Holder is protecting something else, and that this is a tactical move in anticipation of the report's release and his next trip to the Hill.
Click here for the Sispey Street Irregulars Report, "SSI Exclusive: The Cover-up Stonewall Continues. Eric Holder's ATF Kabuki Play in advance of the February hearing designed to deflect blame from higher ups, including himself. Hoover, Chait and McMahon among the designated sacrificial goats."
---
About David Codrea:

David Codrea is a long-time gun rights advocate who defiantly challenges the folly of citizen disarmament. He is a field editor for GUNS Magazine, and a blogger at The War on Guns: Notes from the Resistance.