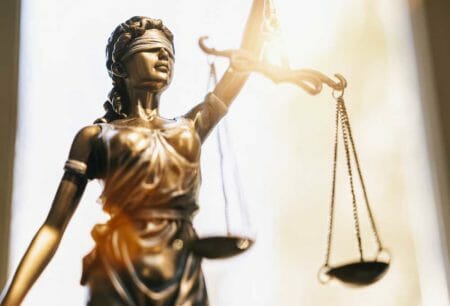 USA –-(Ammoland.com)- A key government witness in the case against a New Mexico gun dealer family has provided inconsistent testimony as well as recollections unsubstantiated by Customs and Immigrations records, a report on trial proceedings filed yesterday by the Luna Tea Party Patriots relates. Jose Roman, reportedly a career criminal since the age of 17 smuggling illegal aliens, guns, and drugs, and who has been offered a plea deal in exchange for testimony, also admitted on the witness stand that he had provided false statements while making firearms purchases from New Deal Shooting Sports in Deming. That store was owned and operated by Rick Reese, his wife Terri, and their sons Ryin and Remington, now on trial for conspiracy, aiding and abetting the smuggling of firearms, money laundering, and making false statements to investigators.
Gun Rights Examiner has been following this case since February, noting at that time the Reese family had already been held without bail for over six months. Additionally, the legal plight of the family was summarized in this correspondent's latest Guns Magazine "Rights Watch" column, and, in a special post yesterday, updates from a Reese family spokesperson were shared on the War on Guns blog.
"So far the defense has exposed inconsistency after inconsistency in [Roman's] testimony," the Luna report recounts. "He was shown testimony from prior dates and asked to read his prior testimony and statements out loud, followed by the defense attorneys asking him if he lied before or if he was lying on Monday."
"Customs & Immigration records failed to reveal dates that would substantiate his testimony on all but one occasion," the report documents.
"The government did not charge him with possession of a machine gun, or gun smuggling, or with the total amount of drugs he smuggled, or alien smuggling, or any of the other crimes he admitted to on the stand," the report continues. "Roman admitted numerous times he is hoping for a reduced sentence for his participation in the New Deal case."
"Roman has been stopped by law enforcement a number of times over his years of criminal activity, but admitted that he was able to lie his way out of being charged with any crimes," the report reveals, which is important when it comes to establishing character, reliability and a pattern of chronic and habitual conduct by this witness for the prosecution.
"Cross-examination of Roman continues today," the account concludes.
---
About David Codrea

David Codrea is a long-time gun rights advocate who defiantly challenges the folly of citizen disarmament. He is a field editor for GUNS Magazine, and a blogger at The War on Guns: Notes from the Resistance. Read more at www.DavidCodrea.com.