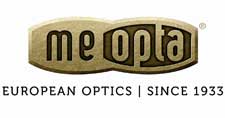 HAUPPAUGE, NY –-(Ammoland.com)- Meopta USA today announced it has retained Shannon Jackson Public Relations (SJPR) as its PR agency of record.
SJPR will handle media relations for the Meopta sports optics line in the United States and assist the company with its overall strategic communications planning.
"We are extremely pleased to have Shannon as part of the Meopta team," said Reinhard Seipp, general manager of Meopta USA.

"She has a deep understanding of European optics, having worked with Zeiss for more than a decade, an impressive track record in media relations and is highly regarded throughout the industry. Having Shannon on board is another key element to successfully executing our consumer growth strategy here in the United States."

"Meopta is a brand poised for significant growth," said Shannon Jackson. "They produce great optics at price points that make their riflescopes, binoculars and spotting scopes a true value in the premium European optics category. More consumers simply need to know about Meopta. I have even heard some optics experts refer to Meopta as 'The Best Glass Most People Have Never Heard Of', and I look forward to helping Meopta increase its visibility in the months ahead."
About Meopta:
The Meopta Group is a U.S. family-owned, multinational company with facilities in the United States and Europe. Founded in 1933 in Czechoslovakia (now the Czech Republic), Meopta is a leading manufacturing partner to many of the world's finest optical brands. In their Czech facility, Meopta conceives, develops and manufactures precision optical and electro/optical systems for semiconductor, medical, aerospace and military industries as well as for consumer markets. In their New York plant, precision optical products are manufactured and assembled to exacting standards in clean-room environments for the military, industrial and consumer markets.
For more information regarding Meopta, please visit www.meoptausa.com.