Legislation To Begin Moving Soon As Largest Mobilization Of Outdoor Community In NJ History Unfolds.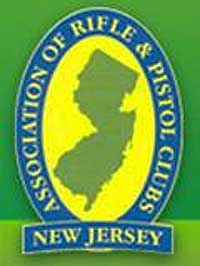 Trenton, NJ –-(Ammoland.com)- ANJRPC anticipates that some of the 43 pieces of extreme anti-gun legislation recently introduced in Trenton will begin to move through the legislative process this month, and possibly as soon as next week.
Though no hearings have been scheduled as this alert was released, ANJRPC is monitoring the situation closely and will issue action alerts requesting that you take specific focused action when the time comes.
While we have all been engaged in a variety of different grassroots efforts, upcoming legislative hearings will be the most critical event and the key moment we have been preparing for. When we sound the alarm, we will ask you to take specific action, including attending hearings if at all possible, and of course contacting specific legislators.
ANJRPC is working to organize the largest mobilization of the outdoor community in NJ history, and we need to make sure that no one sits on the sidelines when the time comes. Right now, we're asking you to continue to write letters to the editor as detailed in previous alerts, and to make sure that you forward our alerts far and wide. If you are a member of a gun club, please make sure that your club leaders are aware of our activities. If you are a gun club leader, please make sure every one of your members gets a copy of our alerts and takes action when we request it.
In the meanwhile, we have prepared the video above as a reminder to all of us of what is at stake, and to get us all fired up. We believe every gun owner and sportsman in the state needs to see it, so please forward the link to this page far and wide.
REMINDERS: The rally for gun owners in Trenton is tomorrow (February 8 2013), and will proceed regardless of weather. Also, today is the last of the Governor's task force hearings, but comments can still be emailed in to [email protected]
Please watch for upcoming alerts.
About Association of New Jersey Rifle & Pistol Clubs:The Association of New Jersey Rifle and Pistol Clubs, Inc. is the official NRA State Association in New Jersey. Our mission is to implement all of the programs and activities at the state level that the NRA does at the national level. This mission includes the following: To support and defend the constitutional rights of the people to keep and bear arms. To take immediate action against any legislation at the local, state and federal level that would infringe upon these rights. Visit: www.anjrpc.org