ARMED AMERICAN RADIO is proud to announce its newest affiliate News Talk 98.5 FM WIBQ, Terre Haute, Indiana.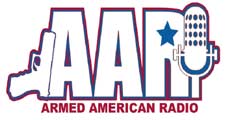 Atlanta GA –-(Ammoland.com)- Delta Defense, LLC-Beginning this Sunday, April 7th, 2013 Armed American Radio with host Mark Walters, can now be heard in Terre Haute Indiana and surrounding areas including Paris- Champaign, Danville and Charleston, IL on News Talk 98.5 FM WIBQ.
Nationally syndicated host Mark Walters made the following statement:
"While the Obama administration and a handful of democrat controlled state houses together with the mainstream media punish and demonize law-abiding gun owners, Armed American Radio will give News Talk 98.5 FM WIBQ listeners the facts about lawful concealed carry, safety and training as well as extremely hard-hitting commentary on the biggest gun grab attempts in American history. I'm proud to be bringing the best firearms experts and discussions to AAR fans in the Terre Haute area and filling their prescription for freedom on News Talk 98.5 FM WIBQ."
Armed American Radio will air every Sunday from 10p-1a on News Talk 98.5 FM WIBQ and is sponsored locally by Carson Arms.
Syndicated nationally and distributed by the Salem Radio Network, Armed American Radio airs every Sunday on over 177 affiliates in hundreds of cities across American including the digital Cable Radio Network.
For more information or to download a media kit, please visit www.srnonline.com and www.armedamericanradio.com
Armed American Radio-Redefining weekend talk radio
Please contact:
Mark Walters
Host
Armed American Radio Network www.armedamericanradio.com
[email protected]
386-AAR-Mark (386)-227-6275
Armed American Radio is syndicated on the Salem Radio Network. For media kit information, please visit www.srnonline.com/talk/talk-walters.shtml
About:
Armed American Radio is the most free-thinking, politically incorrect radio station in the U.S.A. We discuss liberty, self-defense, weapons, family, friends, and life. Visit: www.Armedamericanradio.org