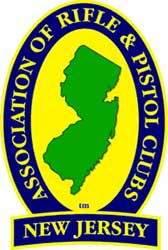 Trenton, NJ –-(Ammoland.com)- A3659 – the fifty caliber ban – was added to the full Assembly agenda for Monday, June 24 2013.
This is the final version of this legislation, which has been changing from week to week over the past several months.
It bans firearms that shoot centerfire cartridges of any caliber that attain a muzzle energy of 12,000 ft – lbs. or greater . Though limited grandfathering has been added in response to gun owner concerns, the firearms must be registered, cannot be passed down to heirs, and owners will be civilly liable for damages if the firearm is used in a crime.
Additionally, the bill has been amended specifically to prevent anyone with a pending order for these firearms from taking possession of them.
Also , as previously reported, the final version of Senate President Stephen Sweeney's "centerpiece" gun legislation ( S2723 / A4182 ) is scheduled to be heard in sessions of both the full Assembly and the full Senate this Monday afternoon.
The bill throws out existing FID cards and replaces them with either a privacy – invading driver license endorsement or other form of ID; suspends Second Amendment rights without proof of firearms training; imposes a 7 – day waiting period for handgun purchases; ends all private sales; and effectively creates a registry of ammunition purchases and long gun sales.
The Sweeney FID bill is controversial even among Democrats. Democrats and Republicans are raising serious concerns about this legislation at the June 17 th meeting of the Assembly Budget Committee.
About Association of New Jersey Rifle & Pistol Clubs:
The Association of New Jersey Rifle and Pistol Clubs, Inc. is the official NRA State Association in New Jersey. Our mission is to implement all of the programs and activities at the state level that the NRA does at the national level. This mission includes the following: To support and defend the constitutional rights of the people to keep and bear arms. To take immediate action against any legislation at the local, state and federal level that would infringe upon these rights. Visit: www.anjrpc.org