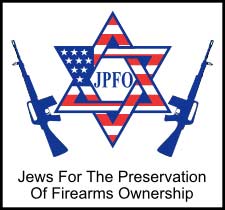 Washington, DC –-(Ammoland.com)- As if Governer Cuomo's new restrictive firearms laws were not enough (SAFE Act) to harrass New York State citizen gun owners, it apears there are further consequences.
A company that has operated for sixty or so years, testing high level weapons and armor for government agencies, now finds itself subject to possible major loss of business due to at least one gun manufacturer being leary of breaking the NY law.
The shere speed with which the "SAFE Act" was rushed into law has left numerous holes, and a bill planned to redress this testing imbalance has yet to properly see the light of day.
Add to that the fact that Gov. Cuomo seems reluctant to reopen the law for further amendments.
Legislate in haste – repent at leisure?
The full article about this goes into some depth regarding the problem – http://jpfo.org/articles-assd03/safeact-threat-to-gun-tester.htm
About:
Jews For The Preservation Of Firearms Ownership Mission is to destroy "gun control" and to encourage Americans to understand and defend all of the Bill of Rights for everyone. Those are the twin goals of Wisconsin-based Jews for the Preservation of Firearms Ownership (JPFO). Founded by Jews and initially aimed at educating the Jewish community about the historical evils that Jews have suffered when they have been disarmed, JPFO has always welcomed persons of all religious beliefs who share a common goal of opposing and reversing victim disarmament policies while advancing liberty for all.
JPFO is a non-profit tax-exempt educational civil rights organization, not a lobby. JPFO's products and programs reach out to as many segments of the American people as possible, using bold tactics without compromise on fundamental principles. Visit www.JPFO.org – Copyright JPFO 2011