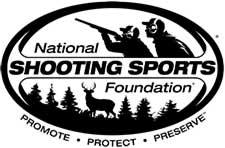 NEWTOWN, Conn –-(Ammoland.com)- Senate Majority Leader Harry Reid, D-Nev., said last Tuesday that gun control proponents in the Senate "don't have the votes" needed for passing any gun control legislation and he will not bring another bill to the floor until they do, although he did leave open the option for a narrower measure than the "universal background check bill" that failed earlier this year.
The Senate could not clear a 60-vote hurdle on that bill in April, falling five votes short.
Asked whether he could support advancing a narrower, mental-health-related measure, Reid said he was not sure there would be votes for such a bill but did not close the door to it, and Congress should do "anything we can to help prevent" future mass shootings.
About NSSFThe National Shooting Sports Foundation is the trade association for the firearms industry. Its mission is to promote, protect and preserve hunting and the shooting sports. Formed in 1961, NSSF has a membership of more than 6,000 manufacturers, distributors, firearms retailers, shooting ranges, sportsmen's organizations and publishers. For more information, log on to www.nssf.org.