By Dean Weingarten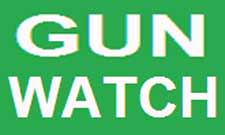 Arizona – -(Ammoland.com)-  An armed aggressor herding people into a back room is always a bad sign.  It often precedes a mass murder.  From the selmatimesjournal.com:
Dallas County Sheriff Harris Huffman said the incident appeared to be a case of self-defence and no one has been arrested in connection with the shooting Thursday afternoon.

The incident occurred when Dallas County resident Kevin Mclaughlin entered Dollar General reportedly waving a pistol in the air, Huffman said. Mclaughlin then ushered a group of people inside the store into a break room.
One customer showed good situational awareness, and was able to escape out the back door:
Orrville resident Deforest James said he was in the Dollar General moments before the shooting occurred. James exited the building shortly after Mclaughlin waved the pistol and told customers not to move.

"He said he was looking for three bad mother—-ers and then I ran out and I busted out through the back door," James said.
No one can be certain how the incident would have turned out if customer Marlo Ellis had not been there and been armed, but the indications are that he prevented some very bad things from happening.
©2013 by Dean Weingarten: Permission to share is granted when this notice is included.
Link to Gun Watch
About Dean Weingarten;
Dean Weingarten has been a peace officer, a military officer, was on the University of Wisconsin Pistol Team for four years, and was first certified to teach firearms safety in 1973.  He taught the Arizona concealed carry course for fifteen years until the goal of constitutional carry was attained. He has degrees in meteorology and mining engineering, and recently retired from the Department of Defense after a 30 year career in Army Research, Development, Testing, and Evaluation.