By Scott Bach
ANJRPC Executive Director
Editors Note: This Commentary was penned before 9th circuit decision last week in Peruta v San Diego.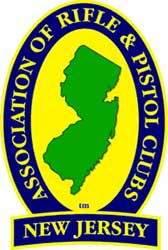 Trenton, NJ –-(Ammoland.com)- The holy grail of gun rights, and the next major step in Second Amendment jurisprudence after Heller and McDonald, is Supreme Court affirmation of the right of self-defense with a firearm outside the home, otherwise known as Right to Carry.
There is reason to believe that this issue will be resolved for New Jersey, and the entire nation, within the 2014-2015 time frame. There is also reason to believe that the ANJRPC / SAF carry challenge that the high court has been asked to hear (the Drake case), will be the vehicle that does it.
New Jersey's carry law is perhaps the most extreme in the nation, requiring "justifiable need" to exercise a fundamental right — defined as "the urgent necessity for self-protection, as evidenced by specific threats or previous attacks which demonstrate a special danger to the applicant's life that cannot be avoided by means other than by issuance of a permit to carry a handgun."
In other words, by the time you qualify, you're probably already dead.
As if that weren't enough, many people do not realize that under New Jersey law, a carry permit is the only license available that "cleanses" mere firearms possession. Without one, gun owners are presumed to be criminals in violation of the state's blanket ban on possession, unless they fit into one of the stingy, narrow "exemptions" where possession is allowed – the same exemptions that should have prevented CEO Brian Aitken from being sentenced to 7 years in prison before Governor Christie commuted his sentence in 2010.
In practice, it is virtually impossible for an ordinary person to obtain a New Jersey carry permit. With a state population of nearly 7 million, fewer than 1200 had carry permits in 2011 (including retired law enforcement and armored car employees) – a total licensure rate approaching two hundredths of one percent.
New Jersey denies the right to carry even in extreme cases. The original plaintiffs in our lawsuit included a man who was kidnapped in error and then escaped, and only some of his kidnappers were apprehended. Another was a civilian FBI employee working in anti-terrorism. Another stocks ATM machines and carries massive amounts of cash. All were denied permits because a court found no "justifiable need."
Whether the Supreme Court agrees to hear the Drake case remains to be seen, but it is difficult to imagine a more worthy case. Perhaps that's why a flurry of supportive "friend of the court" briefs were filed in mid-February, on behalf of members of Congress, state attorneys general, NRA, and others.
Whether this case is the vehicle or not, we will not rest until right to carry is affirmed and restored in places like the Garden State.
About Association of New Jersey Rifle & Pistol Clubs: The Association of New Jersey Rifle and Pistol Clubs, Inc. is the official NRA State Association in New Jersey. Our mission is to implement all of the programs and activities at the state level that the NRA does at the national level. This mission includes the following: To support and defend the constitutional rights of the people to keep and bear arms. To take immediate action against any legislation at the local, state and federal level that would infringe upon these rights. Visit: www.anjrpc.org