Keep Contacting Lawmakers!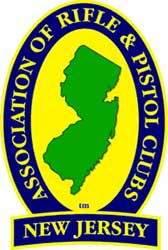 Trenton, NJ –-(Ammoland.com)- While Senate action on S993 (gun ban / mag ban) still appears suspended without explanation during the legislature's April budget recess, Association of New Jersey Rifle & Pistol Clubs has learned that the Senate Law and Public Safety Committee is next scheduled to meet on the morning of Monday, May 5 2014.
While the agenda of that meeting has not yet been set, it should be regarded as the Senate's next available opportunity to move this horrific legislation.
Gun owners should tentatively calendar May 5 2014 and be prepared to come to Trenton to attend the hearing in person and testify.  We will issue follow-up alerts to confirm / clarify as we learn more about the schedule.
In the meanwhile, there should be no break in the grassroots momentum from our end.  Gun owners, hunters and sportsmen must continue to weigh in repeatedly (by email with every State Senator, and by phone and fax with their individual State Senator).  Tell them to oppose S993 (gun ban / mag ban).
Please also continue to contact Governor Christie and urge him to oppose this legislation if it gets to his desk.  A sustained effort during this break in the action is extremely important.
Also, please continue to oppose this legislation in letters to the editor and op-ed pieces in your local media.
For current talking points on S993, see this recent Op-Ed published in The Record.
FRIDAY: U.S. SUPREME COURT TO DECIDE WHETHER TO HEAR NJ RIGHT TO CARRY CHALLENGE!
Critical Decision Coming!
Friday, April 18th 2014 marks one of the most dramatic moments in history for gun owners throughout the Garden State and the nation, as the U.S. Supreme Court considers whether to hear an appeal in the ANJRPC / SAF challenge to New Jersey's carry laws.
Right to carry is the holy grail of the gun rights movement, and the next logical step in Second Amendment jurisprudence after Heller and McDonald.  New Jersey's carry laws are among the worst in the nation, requiring previous attacks or documented threats as a condition of issuing a carry permit.
If the Supreme Court decides to take the case, it could clarify the right to carry issue for the entire nation, and New Jersey would become ground zero for the gun rights movement as the scramble of the decade begins.  The Supreme Court's decision on whether it will take the case could be announced as soon as Friday or early next week.
The case was brought by ANJRPC and the Bellevue, Washington-based Second Amendment Foundation.
For more on the significance of this case, check out recent Scott Bach columns here and here.
About Association of New Jersey Rifle & Pistol Clubs:The Association of New Jersey Rifle and Pistol Clubs, Inc. is the official NRA State Association in New Jersey. Our mission is to implement all of the programs and activities at the state level that the NRA does at the national level. This mission includes the following: To support and defend the constitutional rights of the people to keep and bear arms. To take immediate action against any legislation at the local, state and federal level that would infringe upon these rights. Visit: www.anjrpc.org