First Male in USPSA to Win a National Championship in All Six Divisions.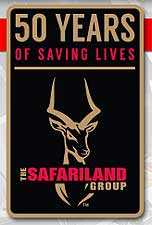 ONTARIO, California –-(Ammoland.com)- Safariland congratulates Team Safariland member Rob Leatham on his outstanding performance on May 3 and 4 2014 at the United States Practical Shooting Association (USPSA) Single Stack and Revolver Nationals.
For the first time in his shooting career, Leatham won the Revolver Division. Shooting his 26th USPSA championship, he became the first male in the USPSA to win a national championship in all six divisions.
The only other person to hold this esteemed title is fellow Team Safariland member Julie Golob. Leatham also took second place in the Single Stack Division and used his Safariland ELS Competition Rigs in both events.
The Single Stack Nationals (SSN) drew just over 350 competitors this year with fourteen courses of fire.
"The event was extremely challenging, as a national championship should be, due to the abundance of no-shoot and hard cover targets used", stated Leatham.
Rob was just shy of the win after a hard-fought battle. He came in second overall with a penalty-free match using the Safariland Model 5199 holster which provided for quick and easy draws.
After the Single Stack Championship, Rob made the quick switch over to the Revolver Nationals where he used his Safariland ELS Rig with the Model 5198 holster and USPSA Kit to adjust the holster, customizing draw of the handgun.
"Competing in back-to-back national championships is demanding, stressful and exhausting, both in terms of preparation and performance.

Having reliable, top-of-the-line equipment, like the Safariland ELS competition gear, not only allows me to compete at the highest level, but takes one major worry off of my mind during the preparation and training phases," said Leatham.

"It was great to see Rob take the Revolver Division win; having a national title in all six divisions is quite an accomplishment. Our goal is for the shooter to be focused on the competition and not their equipment, and Rob certainly was able to do that at this event, with great results," said Scott Carnahan, Team Captain and Vice President, Equipment Category Marketing. Team Safariland members are instrumental in developing gear focused on performance in various types of matches, like the ELS System.
For more information about Team Safariland or the Safariland ELS System, please visit www.safariland.com/dutygear.
About Safariland
Established in 1964, Safariland has earned worldwide renown and a leadership position in the industry for its technologically advanced holsters and other gear to the law enforcement, military, concealment and competitive sporting markets. Safariland holsters, belts and
accessories provide users with high-quality tools to perform their jobs safely and effectively. Safariland is credited for developing the first Level III retention holster for the uniformed duty market. With a reputation for INNOVATION NOT IMITATION, the Safariland brand continues its position as the worldwide leader in retention holsters. Safariland is a part of The Safariland Group family of brands. For more information, visit www.safariland.com.
About The Safariland Group
The Safariland Group is a premier global provider of trusted, innovative, high-quality law enforcement and security products for the public safety, military and outdoor recreation/personal protection markets. Offering many of the world's most recognizable names in these markets, principal brands include Safariland, ABA, Second Chance, Bianchi, Break Free, Mustang Survival and Med-Eng. Forensics brands include Identicator and NIK. The Safariland Group's mission, Together, We Save Lives, is inherent in the lifesaving products it delivers. The Safariland Group has its headquarters in Jacksonville, FL.
The Safariland Group is a trade name of Safariland, LLC.