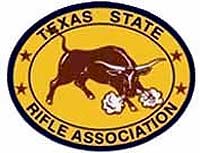 Houston, Tx –-(Ammoland.com)- The Texas State Rifle Association (TSRA) is looking for an energetic, motivational self-starter with excellent communication and media skills for the position of Executive Director.
The right candidate will be enthusiastic about shooting sports and adamant about Second Amendment rights. The candidate must be up-to-date on the issues surrounding firearms legislation and news, as well as deeply involved in shooting sports, whether that be hunting, shooting competitions, or shooting education and safety.
The right candidate will be able to communicate with a variety of stakeholders, including gun enthusiasts, legislators, media, and the outside community, and parents and educators. Excellent communication skills, both written and spoken, are a must, with an emphasis on the relevance of TSRA membership.
The Executive Director will be responsible for a re-energized, updated, and sophisticated messaging platform that will take the TSRA to the next level for success.
The Texas State Rifle Association is the largest firearms and shooting sports organization in Texas, with over 40,000 members. It has a dedicated lobbyist who ensures legislative support in Texas for gun rights. The TSRA Foundation operates youth shooting and gun safety and education programs.
Candidates must have more than five years' experience as a senior manager, with a background in a nonprofit organization, preferably with statewide responsibility, fund development, and membership growth.
For more information or to apply, contact:
Patrice Sarath
Lehman Associates
[email protected]
Phone: 512-478-1131
Fax: 512-478-1985  
About:The Mission of the Texas State Rifle Association is to protect and defend the inalienable rights of the individual Texan to acquire, possess, transport, carry, transfer ownership and enjoy the right to lawful use of firearms for self preservation, for the defense of family and property and the common defense of the Republic and the individual liberties of the people. Visit: www.TSRA.com