By Dean Weingarten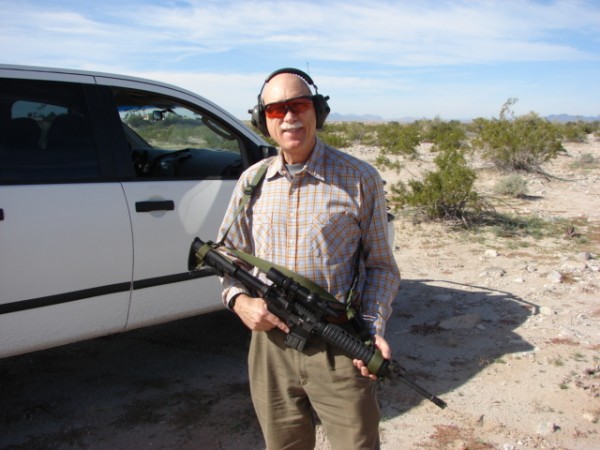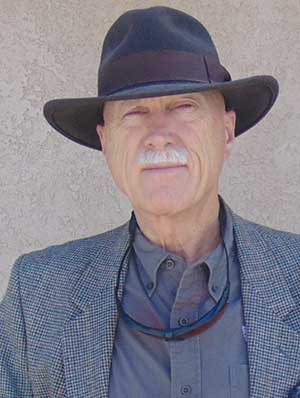 Arizona – -(Ammoland.com)- I do not write reviews, generally.  It has to be a product that I am going to use.  I needed a good set of sunglasses for shooting and motorcycle riding.
  They had several of their products that had withstood being hit with number 6 shot at 10 yards.  This is a standard test required for them to be issued as military gear.
These dimples on the glasses are from number six shot.
It did not penetrate.  ESS calls their products eyeshields, and that is a better description than sun glasses, but I think of them as ballistic sunglasses, even though they come in clear lenses as well.
From my time in Army research, I knew that eye injuries were a disproportionate source of casualties in combat.  Ballistic goggles in combat save eyes and lives, and I am glad to see ESS doing their part.  I was attracted to the ESS products for a couple of civilian reasons.   Their Suppressor frames  were designed to be worn under ear muffs, always a problem with conventional glasses; and they looked to work very well under a helmet.
I ride a motorcycle from Arizona to Texas and Wisconsin, and I had not found a satisfactory pair of sunglasses.  I use the "all the gear, all the time", riding philosophy, so protective glasses under the helmet are necessary.   If the ESS could withstand birdshot at 10 yards, It would withstand a bumblebee at 70 mph.
The ESS products have the additional benefit of being scratch resistant on the outside and fog resistant on the inside of the lenses.
I remarked that the product looked interesting.  I was not wrangling for a set, but the ESS representative said to send her an email, and she would send me one.
I picked out a set from the ESS site.  I wanted both clear and colored lenses, to meet my motorcycle needs.   Colored for bright sunlight, clear for twilight, overcast and at night.   I picked the ESS Suppressor 2x.  It is a very nice set, with two lenses, a Suppressor frame,  a Crossbow frame, a nice case, a microfiber pouch for the glasses, and a retainer strap.  I did not bother to look at the price.  The set retails for a little less than $100, quite a bit more than I usually paid for throwaway sunglasses.   An obligation is assumed when a writer accepts such a gift.   Now I had to write a review.
ESS Crossbow Suppressor Eyeshields.
My problem with sunglasses is that I tend to misplace, break, generally abuse and lose them.  I have treated them as disposable items, so having a really nice pair was a new experience for me.   This also meant that I had numerous inexpensive sets to try a shotgun on.   I used number six shot from 10 yards.  We know the ESS lenses can take that abuse, so I did not shoot them.   If you want to verify that ESS can withstand birdshot, video with Chris Cheng shooting them.
Sunglasses on target, I shot three pair of old sunglasses that I had lying about.
I shot three pair of old sunglasses that I had lying about.   It devastated them.   All the lenses were holed. I included a set of the Harbor Freight safety glasses (second from the top).  They are probably of polycarbonate, and withstood two rounds of number six shot.
The Harbor Freight safety glasses do not work well for everyday wear.  They are not sunglasses, and they scratch easily.   A couple of months in a motorcycle jacket pocket, in the original plastic wrapper (never opened), and they were scuffed so badly as to be unusable.  Keep them in the shop and they do their job there competently.
The three pairs of inexpensive sunglasses with their shattered lenses made me think that the ESS eyeshields might be worth the price.  I started wearing them all the time.   I fully expected to lose them; it is my normal experience with sunglasses.
But something remarkable happened.   Because the ESS eyeshields were pricey, even though I had not paid for them, I took better care of them.   I made it a habit to check on them.  In Yuma, I wear sunglasses nearly all the time.  After six months of near constant wear and about six thousand miles of motorcycle travel, I still have the ESS eyeshields.
They work great under ear muffs.   I appreciate that!  They are also the best glasses that I have found for wear under a motorcycle helmet.  One of their great advantages is that I can put them on and take them off while wearing a full face helmet and gloves, with one hand.
The rest of the kit is nice, but I found that I did not use it much.  The soft pouch for the glasses is good, but, on a motorcycle trip, you are limited for space, so the larger case did not travel with me.  If I had it to do again, I would get two suppressor frames, one clear, one smoke or copper.    I found the suppressor frames worked fine for daily wear, but the crossbow frames are not designed for under muffs or a helmet.  Maybe ESS could offer a motorcycle kit with two Suppressors, and no case or retainer strap.
I liked the idea of the retainer strap, but it is impractical on a full face helmet.  The glasses must be put on after the helmet; so I did not use it.   The hardened exterior surface worked.  No scratches after six months!   The anti-fog coating seemed to help, but that is from subjective observations over six months of use, not testing against other lenses.
The glasses worked well with this helmet too, but I used the white helmet for my travels.
I will likely buy another suppressor frame to go with the one I have, or maybe I can trade the Crossbow frame straight up for one.    I would not have thought I would recommend expensive sunglasses.   But experience has proven that my initial prejudice was wrong.   You do get what you pay for, and these, high quality, glasses have convinced me that they are worth while.  The price for a single pair is not bad at all.
I would recommend that you shop around.   Maybe there is a good black Friday deal on the Suppressors.
c2014 by Dean Weingarten: Permission to share is granted when this notice is included. Link to Gun Watch
About Dean Weingarten;
Dean Weingarten has been a peace officer, a military officer, was on the University of Wisconsin Pistol Team for four years, and was first certified to teach firearms safety in 1973. He taught the Arizona concealed carry course for fifteen years until the goal of constitutional carry was attained. He has degrees in meteorology and mining engineering, and recently retired from the Department of Defense after a 30 year career in Army Research, Development, Testing, and Evaluation.