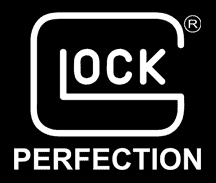 Las Vegas, NV -(Ammoland.com)- GLOCK, Inc. announced the release of the new GLOCK Modular Optic System (MOS).
The MOS platform was designed by GLOCK engineers to enable users to mount their preferred reflex sights to their pistol in order to improve their target acquisition. The Gen4 models G34, G35, and G41 will now be available in the new MOS platform.
Coming soon is GLOCK 40 Gen4 in MOS Configuration – the long slide pistol is intended for 10mm enthusiasts as well as handgun hunters.
"Our research has prompted us to release the MOS configurations for the G34 Gen4, G35 Gen4 and G41 Gen4 and the new G40 Gen4 in the MOS Configuration." stated Josh Dorsey, VP at GLOCK, Inc. "The new GLOCK MOS platform offers a convenient way to mount reflex sights without costly alterations to a warrantied slide."
The MOS models include an Adapter Plate Kit containing 4 adapter plates as well as the tools for the removal and installation for a variety of optics. Optics are not included with the MOS pistols. The specifications for the Gen4 MOS configured G34, G35, and G41 are the same as their respective non-MOS versions.
The MOS configured G34 Gen4, G35 Gen4, and G41 Gen4, will be unveiled at the GLOCK booth (#12254) during the SHOT Show, January 20-23, 2015, at the Sands Expo and Convention Center in Las Vegas, Nevada. Shipments of the product will begin following the show.
The conference is the world's premier exposition of combined firearms, ammunition, law enforcement, cutlery, outdoor apparel, optics andrelated products and services.
About GLOCK, Inc.
The GLOCK GROUP is a leading global manufacturer of pistols and accessories. GLOCK's superior engineering has produced a pistol with only 34 parts and a rugged polymer-frame, providing industry-leading reliability shot after shot. GLOCK is renowned for its pistols which are safe, featuring three safeties; simple, offering a low number of components to provide reliability; and fast, with no encumbering parts to slow the speed to fire. This combination makes GLOCK pistols the first choice among consumers and law enforcement, with approximately 65 percent of agencies within the United States choosing to carry GLOCK. Austrian-engineered, the group has manufacturing facilities in the United States and Austria. Based in Smyrna,Ga., GLOCK, Inc. is an advocate for our nation's law enforcement and military personnel, as well as all citizens' Second Amendment right to bear arms. For more information, please visit https://us.glock.com/.