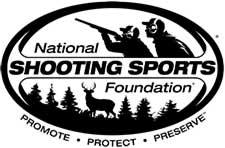 NEWTOWN, Conn –-(Ammoland.com)- The Point Blank Gun Shop and Shooting Range in Colerain, Ohio, is where the FBI acted to stop a man they say was planning to explode pipe bombs and then open fire at the U.S. Capitol building.
According to court documents, 20-year-old suspect Chris Cornell bought two AR-15's and 600 rounds of ammunition as the "final step" in his plan before traveling to Washington.
But the FBI was waiting for him when he walked outside the shop's doors. The Point Blank Gun Shop is an NSSF member and cooperated fully with the FBI to assist with stopping a terrorist act. Watch a local television news account.
Toledo News Now, News, Weather, Sports, Toledo, OH
Tom Willingham, President of Point Blank, says he's proud of his staff, but he says they were just a backdrop to this whole case.
"We just happened to be the store that was chosen. The FBI are really the heroes here. They're the ones who orchestrated everything."
NSSF members work in cooperation with local, state and federal law enforcement on a regular basis. While Point Blank received some well-deserved attention in this case, most of this work is done behind the scenes.
About NSSFThe National Shooting Sports Foundation is the trade association for the firearms industry. Its mission is to promote, protect and preserve hunting and the shooting sports. Formed in 1961, NSSF has a membership of more than 6,000 manufacturers, distributors, firearms retailers, shooting ranges, sportsmen's organizations and publishers. For more information, log on to www.nssf.org.