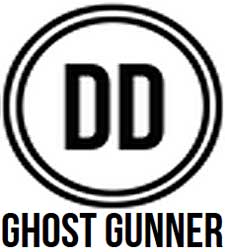 USA –-(Ammoland.com)- My company Defense Distributed, a non-profit organized to expand your franchise under the Second Amendment, began selling a compact and powerful CNC machine in October of last year.
This machine, called the Ghost Gunner, is notable in that its original design application is to mill the lower receiver of an AR-15 to completion from 80% manufacture, allowing a private individual to produce a quality, un-serialized AR in the comfort of home. He does not have to use hand tools or buy a much more expensive machine to create his rifle privately. The product is even more exceptional after recent regulations by the ATF attempting to gut this traditional activity.
In February, I began pursuing business-to-consumer fulfillment rates from Federal Express to ship my product because I was a member of their FedEx Advantage/NRA Business Alliance program. I understood that the company held itself out as catering to the firearms industry with special rates.
Two weeks ago FedEx, through my account executive, began demurring on the rates and expressing uncertainty as to the legal status of my product. I assured them there was no controversy and showed them legal memos from my GCA firm in DC and other memos and facts confirming that the product and its related activity are not regulated or restricted by the ATF or federal law.
Now FedEx has told me that they will NOT ship my product at all, and though they will not give me a reason in writing, they have told Wired.com that it is because my machine allows an individual to make a gun.
I will find another way to ship the machine. I am writing today because I feel you should know that FedEx is uncomfortable with the constitutionally protected right to make a rifle free from government surveillance. They may cater to the firearms industry, but they have a specific antipathy to the non-commercial acquisition of firearms.
Cody Wilson
About Defense Distributed
The specific purposes for which this corporation is organized are: To defend the civil liberty of popular access to arms as guaranteed by the United States Constitution and affirmed by the United States Supreme Court, through facilitating global access to, and the collaborative production of, information and knowledge related to the 3D printing of arms; and to publish and distribute, at no cost to the public, such information and knowledge in promotion of the public interest. Visit; www.defensedistributed.com