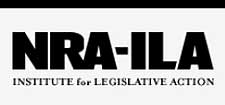 Fairfax, VA –-(Ammoland.com)- Last week, three bills were introduced in the Georgia Senate that would unnecessarily infringe upon your Second Amendment rights.
Senate Bill 67, introduced by Senator Emanuel Jones (D-10), would prohibit the carrying of firearms in all public buildings.
Senate Bill 68, also introduced by Senator Jones, would add a required training component to the application for a weapons carry license, making the process more arduous and unnecessary for law-abiding citizens.
Senate Bill 73, introduced by Senator Steve Henson (D-41), would allow an individual to be detained by law enforcement for the purpose of investigating whether such individual has a weapons carry license.  Under current Georgia law, every license holder must have their valid weapons carry license in their immediate possession at all times when carrying their firearm, but they cannot be detained for the sole purpose of investigating whether they have a weapons carry license.  This bill would change the current law by taking away this critical protection.
All three of these bills directly attack your Second Amendment rights and encroach on your fundamental right to self-defense.  Senate Bills 67, 68 and 73 have been assigned to the Senate Public Safety Committee but have not yet been scheduled for a hearing.
Please stay tuned to your email inbox and here. for further updates about these bills and please contact the members of the Senate Public Safety Committee to politely urge them to OPPOSE Senate Bills 67, 68 and 73. 
Senate Public Safety Committee Members:
Senator Tyler Harper (R-7), Chairman
(404) 463-5263
[email protected]

Senator John Albers (R-56), Vice-Chairman
(404) 463- 8055
[email protected]

Senator Mike Dugan (R-30), Secretary
(404) 656-7454
[email protected]

Senator Harold V. Jones II (D-22)
(404) 463-3942
[email protected]

Senator Valencia Seay (D-34)
(404) 656-5095
[email protected]

Senator Ben Watson (R-1)
(404) 656-7880
[email protected]

Senator Michael Williams (R-27)
(404) 656-7127
[email protected]
About:
Established in 1975, the Institute for Legislative Action (ILA) is the "lobbying" arm of the National Rifle Association of America. ILA is responsible for preserving the right of all law-abiding individuals in the legislative, political, and legal arenas, to purchase, possess and use firearms for legitimate purposes as guaranteed by the Second Amendment to the U.S. Constitution. Visit: www.nra.org