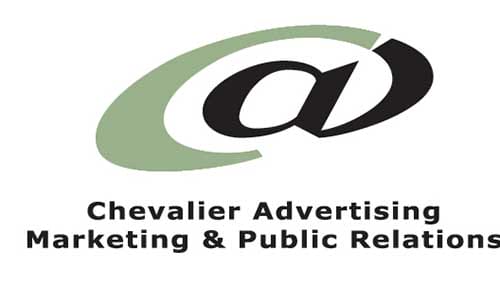 St. Louis, MO -(Ammoland.com)- If your spirit for driving results in earned media is only tempered by your passion for hunting or shooting, this may be a Public Relations opportunity too good to pass up.
Chevalier Advertising, Marketing & Public Relations is seeking a skilled and energetic senior public relations specialist to be part of a strategic media-relations team working with a major client in the shooting sports market. Position will be located at the client's headquarters in the greater St. Louis area where you will work together with another Chevalier PR associate and the client marketing team on corporate and brand exposure initiatives.
We're looking for a Public Relations professional with the following background and experience:
Seeking positive and focused PR professional with 7+ years experience
Agency or corporate PR/Communications experience preferred
Avid Hunting and shooting interest and background required
Experience in event and/or media hunt planning and implementation
Proficiency at working with cross-functional teams and on fast-moving projects in time-managed fashion
Excellent verbal and written communications skills, and attention to detail
Adept at mission-focused messaging strategies and tactics
Proven record of media relations success, specifically with regard to shooting sports consumer and trade media
Experience in leveraging PR to support paid media
Must have positive, professional demeanor and the ability to represent client and interface with client, various media contacts, industry experts, conservation organizations and industry groups to support client initiatives
Track record at building relationships with various stakeholders, including industry contacts, editorial community and trade associations
Skilled at writing and content development (news releases, pitches, reports, white papers, etc.)
Experience in leveraging research and participating in the development of PR plans and executing tactics that support objectives
Experience in managing PR activities at events/trade shows and conducting editor briefings
Broad range of professional affiliations and industry contacts preferred
Expectation for understanding industry issues, management protocols and crisis management
Accomplished at measuring and reporting PR results
Travel required to support client events, conferences, trade shows and field events and hunts
Submit your resume, and salary requirements to: [email protected]
About Chevalier Advertising, Marketing & Public Relations
Chevalier Advertising, Marketing & Public Relations is an integrated marketing communications agency headquartered in Lake Oswego, Oregon. Founded in 1953, our agency provides brand development, advertising, public relations, digital marketing and other services to national brands within the sporting goods category.
For more information, visit www.chevalier-adv.com.